Schools, colleges and universities have an incredible opportunity to use video like never before. The COVID-19 crisis has accelerated use of video in remote teaching but to really make video a part of your long-term teaching strategy it has to be embedded into your organization.
While this can seem daunting, with the right steps in place, your colleagues and students can quickly adapt to video and start reaping the rewards. We recently presented a webinar all about this topic that you can watch by clicking the button below, or read on to get a summary of the key points we discussed.

What's stopping schools and universities from adopting video?
Introducing a new way of working into larger organizations like schools and universities can be a challenge. We don't all share the same creative mindset and adapting to a new piece of software can sometimes be intimidating and seem time consuming.
Plus, quite often video skills are concentrated in a few key members of staff, which means the network of creativity is limited and those who do produce content could feel more pressure. But these challenges are exactly that, just challenges that you can overcome with the right support and processes in place. A more important question is, why should you?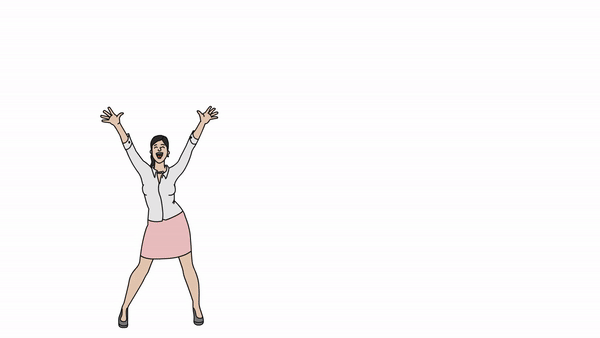 What educational organizations are missing out on?
Introducing video into education is well worth the investment. Video content can make lessons far more engaging, effective, and memorable for students and it can open up possibilities for innovative teaching techniques. This is especially important given the current COVID-19 outbreak where lessons have had to be adapted to suit remote teaching. Video makes distanced learning much easier for the teacher and student as well as more enjoyable.
Overall the creativity introduced through video is great for colleague morale too. VideoScribe users at Utrecht University in the Netherlands highlighted the fact teachers found creating videos fun and it actually increased job satisfaction. By creating videos across teams, departments or schools, you're also stimulating collaborations and encouraging a system of support.
Once embedded, you can also use videos more broadly in your school, from internal and external communications to marketing and student recruitment.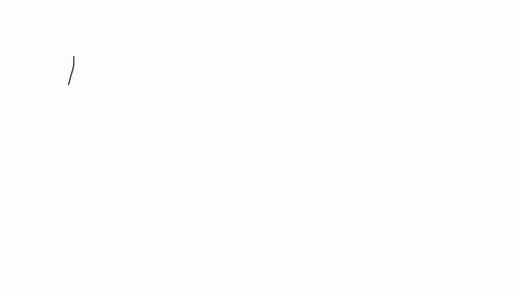 Hopefully by now you're convinced that adopting video into your educational organization is well worth the investment and will be wondering how you get started...
1. Set the right foundations
To make sure your organization is ready to embrace video, there has to be an infrastructure in place to make video tools like VideoScribe accessible.
This first involves authorizing the software for use across your IT network and ensuring that you have a membership system in place to make it accessible to all staff and students who need it. Alongside this, make sure that your IT department is technically familiar with the software to help with any issues and are available to do so via a system such as a helpdesk.
You also need to think about equipment. To ensure beginners pick up video creation as smoothly as possible, make sure they have the right hardware that's compatible with your video tools. If there are initial challenges getting the software running it can quickly demotivate newcomers.
In the meantime, help build familiarity with the software by using it for communications about the video project in your organization. Try introducing your colleagues to the software by making a few fun videos to demonstrate the possibilities!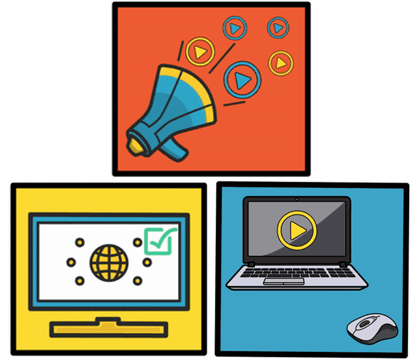 2. Offer flexible training resources
Once your foundations are set, there are plenty of ways to help your colleagues get up to speed with tools like VideoScribe. It's up to you to decide which or how many of these methods you employ.
Self guided tutorials: there's a growing library of VideoScribe tutorials, guides and educational content that's easily accessible for anyone who prefers to learn independently via video tutorials or step-by-step instructions.
In-person or online workshops: these can be stimulating for other kinds of beginners, whether they're hosted by VideoScribe tutors or colleagues with advanced knowledge of the software. The instant feedback a physical tutor can provide is invaluable in assuring confidence and stirring curiosity.
When using either of these options, try to make sure learners have access to the software to experiment with as they go. Learning by doing is one of the easiest ways to get to grips with something new.
Encourage video champions: when you start to notice talent amongst your colleagues, be sure to champion it! Encourage creativity and use the skills of your video champions to educate and aid other colleagues through feedback and workshops. The intimidation of creating something soon disappears once people know that there is a network of support available to help push their work forwards.
Make sure that whichever route you take to up-skill your colleagues, the resources are well advertised. Ensure that colleagues always know who to turn to and where to go to find support.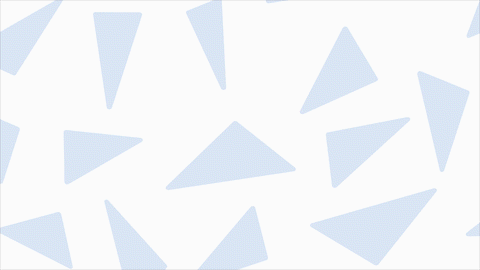 3. Use video templates to your advantage
A really good way to boost video creation is to use templates. Either our own VideoScribe templates or your own. All scribe files can be exported from and imported into VideoScribe meaning it's possible to create learning template scribes for colleagues that can then be imported for customization.
Working in this way provides a unified experience where style, accessibility, structure and layout can be kept consistent across the school. From this base level colleagues can get creative with how they adapt the video to suit their needs and show their personality.
Providing this pre-made content across a wide range of users also means that a huge amount of time is saved and suddenly it's faster to adapt a video than it is to make a brand new PowerPoint presentation or document.
You can then apply the same principles to marketing and communications videos by creating templates that ensure you'll be making videos that are consistent and always on-brand.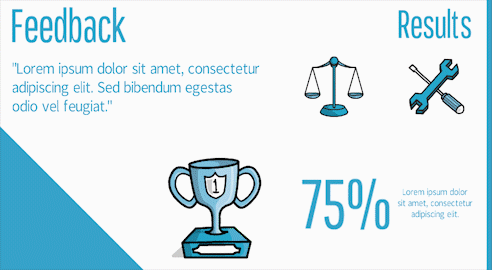 4. Listen, learn and provide ongoing support
Lastly, it's important to offer ongoing support and encouragement. After you've invested time and energy in up-skilling colleagues to create great video content you don't want it to be something that's used for a term or two then abandoned. Just like anything it's key to keep people motivated and engaged towards consistently improving and developing their video skills.
To do that, make sure you have systems in place like help desks, IT services, feedback sessions or video champions that can motivate your creators to keep producing content or seek help whenever they come to a roadblock.
As part of your feedback system, try to incorporate an award system to inspire your colleagues to keep up the good work and continue innovating. The best work is often produced under the knowledge that it will be rewarded and will have a positive impact upon others.
That's our round up of the key points, don't forget, you can watch the full recording of this webinar here 👇
If you'd like to create your own educational videos, start a free 7-day trial of VideoScribe today (no credit card needed).