Keeping colleagues, customers and your community informed about changes that affect them can be tricky enough at the best of times. But add in a global pandemic, working from home and distancing and it's a whole new challenge!
While video calls can help bridge the gap, VideoScriber, Chris Rimell found that animated videos were a great way to grab attention, rise above the noise and keep union members in the loop about changes. Chris' videos were also a hit with you since his animation was voted as the 'Scribe that tells the best story' in our recent VideoScribe Awards.
We reached out to Chris to learn more about how he created his winning animation and we're excited to share his story with you.
1. Could you tell us a little bit about yourself?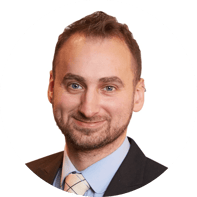 I work for the Accord union – a trade union working in the finance sector. On your average day we support members with issues arising in their employment, things like disciplinaries and grievances, as well as day-to-day issues like managing holidays. By working jointly with business, we can often resolve things quickly and effectively. This has been even more critical during the pandemic, and we've been working on new ways to reach members.

I've been in this job for over 6 years, but before that I was a union rep for 10 years while I worked in Lloyds Banking Group. So I haven't always been a trade union officer. In the bank I was a Senior Support Analyst, dealing with technical IT related queries – quite the jump really!
2. What does winning the scribe with the best story mean to you?
Submitting my video was a spur of the moment decision. I'd read the email, thought I had nothing to contribute, and then deleted it. It was only afterwards that I thought 'do you know what, it would be cool to submit this', and so I did.
I never expected to win, and it really surprised me to see the response it's got. The video itself was just a way of me interacting on a personal level with people for National Coming Out Day.
Check out Chris' winning animation 👇
3. How do you use video at Accord?

The use of video shorts like this is relatively new for us in Accord. The pandemic and lockdowns have meant we don't get out and about to see our members so much, and doing things online more means we needed a way of captivating people's attention to get our messages across. The aim is as simple as that – we have many messages and we need to find ways of reaching people that means we don't just book another Teams/Zoom meeting in the calendar, or send another email.

Video is a great way to catch people's attention when there are so many competing demands. Plus, the feedback on my video has been amazing so I know we're on the right track!
4. How did you create your winning VideoScribe video?

I find it difficult to storyboard, but I find it easy to write a script. So I start by working out what message I want to get across and write the script. Once I've got the script, I'll put the bones of the video together, record the audio, and then deal with organising all the timing of elements.

I've found VideoScribe really quick to work with, and pretty intuitive!
5. What made you choose VideoScribe to create your videos?
VideoScribe wasn't the first software we tried, and we had difficulty deciding as there wasn't one that ticked every box on our 'want' list, so we had to work out what was most important for us. After trying out different options and creating some test videos, I saw a review of VideoScribe and after signing up for the trial we knew we were on to a winner!
6. What's your best advice for people wanting to improve their storytelling?
Think about the message you want to get across first, and if you need to, storyboard it. I've got good experience writing and editing in long-form texts, but short messages like videos need you to really distil and simplify your message – else it will either get lost, or ignored in the sea of other social media/videos.
Big thank you to Chris for sharing your story with us! If you want to create your own animated videos, log in to VideoScribe or start a free 7-day trial today (no credit card needed) 👇