Stories connect with us in ways a list of product features just can't, which is why using storytelling to build relationships with potential customers is so powerful. One storyteller who's proved this to be true is VideoScribe Awards winner and Founder of Exaltus, Carole Alalouf.
Carole's animation was a firm favorite of ours and clearly resonated with you because our community voted her video as the Best Sales and Marketing focused Scribe of 2020!
We reached out to Carole to learn more about how she created her winning animation and we're excited to share her story with you!
1. Could you tell us a little bit about yourself and Exaltus?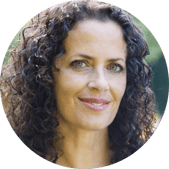 I'm the Founder of Exaltus. Our mission is to turn complex information into a compelling visual story. We do that with presentations, infographics, websites and -my personal favourite - whiteboard videos.
Here's the path that led me to launch Exaltus.
2. What does winning the best marketing scribe of 2020 mean to you?
I was honoured and excited to have two of my videos nominated for the 2020 VideoScribe awards. Winning in the sales and marketing category was the icing on the cake!
I'm grateful to VideoScribe for the software that makes all these videos possible, and for hosting the awards at a time when we all needed a bit of excitement!
Check out Carole's winning video 👇
3. How do you use video at Exaltus?
Most of the videos we produce are for clients who want to communicate their origin story or present their product or service in an impactful way - here are some examples.
We've created a few whiteboard videos for Exaltus in a couple of different ways:
We produce explainer videos for ourselves, to tell prospects about our own services, their benefits, and how the process unfolds. Here is the one we created about our whiteboard animation service.
To share our

origin story

. The video is on YouTube and on our website. We also use it as an effective introduction at important first-time client meetings.
In the context of a blog post, like this one on

how to explain complicated things in a simple way

or this one on

best practices for marketing to millennials

.
We choose topics that are relevant and helpful to our ideal clients and the problems they're trying to solve. The videos help us earn their attention and trust, and attract them to our website, where they can also find out more about our services.
I've also produced a

series of videos

based on audio clips from well-known marketing influencers. Working on this series provides a little more creative freedom and the opportunity to work with inspiring content from people I admire. It's a valuable opportunity to flex my creative muscle.
4. Why do you think video is such an effective marketing and sales tool?
Storytelling is an incredibly powerful sales and marketing device. With any marketing asset, you want to engage your audience from the first moment and take them on a journey--from where they are and the problems they're facing--to how you can help and the action you'd like them to take.
If you want them to follow you on that journey, you need to grab and hold their attention. These videos are an incredibly effective medium for doing just that:
They combine the spoken word with powerful visuals -- which the brain processes faster.
They create anticipation, as you wait to see what's being drawn out in front of you.
Studies have shown that they boast a higher recall rate than other types of videos.
They can be used to elicit emotions. And emotions drive our decisions, including our purchasing decisions.
5. What feedback do you get on your videos?
We are fortunate to have gotten a ton of great feedback from both our audience and our clients. Recently, the feedback that has meant the most to me came from:
A client told me the video was "so them". That meant so much because we strive to imprint each brand's personality and values into the videos we produce for them.
One of my subscribers reached out after seeing our

Seth Godin video

to tell me that she'd lost her job during the pandemic and that seeing the video gave her butterflies and made her feel excited about starting fresh.

That meant the world to me. Some people think that whiteboard videos are too literal to be inspiring. I don't believe that's true. It's up to us to use the medium to its fullest potential… and its potential is huge.
6. What made you choose VideoScribe to create your videos?
I've been a loyal VideoScribe customer for years and years. I don't even know if there were any competitors at the time. I have taken a look at other companies since, but none of them seem to have what I need the way that VideoScribe does.
7. How did you create your winning VideoScribe video?
When we produce videos for clients we follow these steps:
Discovery
Script
Illustration
Animation
Music and sound
The winning video was one of our influencer videos. For those videos, we start with an existing piece of audio, which we sometimes edit down for length.
Because we have the audio, we skip the discovery, scripting and voice-over steps entirely. Based on the audio, we move to the storyboard phase, where we decide how to visually depict the words that are being spoken. I love working with the natural audio style of someone who is speaking off the cuff. It produces a very authentic sounding video.
Once the storyboard is finalized (with descriptions of the visuals we need for each idea), we start sketching. As it happens, I produced the winning video on my own. But I often work with talented artists for the illustration stage:
One artist sketches out the ideas.
Another expert turns the sketches into animation-friendly vector files.
Finally, we animate the images in VideoScribe, and add finishing touches like music and sound effects.
8. What's your best advice for other people wanting to create promotional videos?
It's all about the story. If you don't have a compelling script, nothing else matters. Layering pretty pictures and animation on a bad script is like putting lipstick on a pig.
Second, have fun! A little playfulness is an essential ingredient of creativity. When you have fun creating a video it comes through in the final product. The video you produce will likely be more engaging as a result.
Big thank you to Carole for sharing her journey with us! To start creating your own whiteboard animations, start a free 7-day trial of VideoScribe 🎉