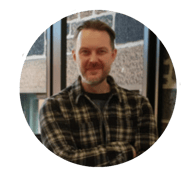 Planet Earth is home to an estimated 6,500 languages, yet most video content is published in just one – English.
We sat down with Voquent.com co-founder Al Black to learn more about the benefits of translating explainer animations into multiple languages and discuss some important things to be aware of.
Q1: Why translate explainer videos?
'Think Global' may be a cliché now, but quite simply it's the easiest way to reach the biggest audience with your explainer video. Early on in my career working with Fortune 500 companies, I realised the need to get video in front of a worldwide audience, in a minimum of 5 or 6 languages.
Whether you're a freelancer working directly for a customer or a creative working in a large team, it's important to know where the animation will be viewed. If it's online, translating the video should be an important consideration. Understandably, viewers prefer to consume content in their own language - it's more enjoyable, they feel valued and they're more likely to share the explainer.
So, ask the question and be prepared to talk about translations. Many customers will be truly thankful you brought it up at the conceptual stage. Often, it's left until months after the original video has been created and this can make the whole translation process much more complicated.
Q2: Why is it more complicated to leave translations until later?
There are only two elements to consider when translating video:
The on-screen text.
The speech.
We require the source files for each to provide the best quality translation, yet at Voquent we frequently get sent video content for translation by agencies who have no connection to the original producer or creative team. The video comes with no transcript and no access to the source files. The original video may be months or years old and we hit a brick wall when we request access to the source project files.
This means we may have to mask over the existing text and animate the translated text from scratch. This can get extremely time consuming for complex animations. The soundtrack too may have to be rebuilt from scratch which again can be a considerable time investment if there's heavy use of special effects (SFX) or bespoke music tracks. Often, it's just too expensive and the customer cancels the translation due to lack of budget. All this is avoidable with some preparation.
Q3: How can we better prepare for translating video?
It starts with the script. The voice-over script should be concise, and any use of on-screen text, kept to a minimum. When the video is being edited, leave a bit of space between transitions if possible. Most other languages are longer than English. Text can expand by as much as 40%!
If you keep the original script concise it's much easier to translate without rewriting the script entirely. If the explainer is being used as a promo it can be difficult to shorten the script further or leave any space in the transitions, so it may be better to create a separate version of the video specifically for translation use.
Q4: Is it better to caption or voice-over the explainer?
Ideally both! Closed captions are relatively cheap to produce and will make the explainer accessible to viewers with the sound on or off. But nothing beats the engagement a voice-over can offer. A voice-over can pull at your heart strings or inspire you to act. It offers an emotional connection, human to human.
Of course, the benefit of closed captions is that you only need to publish one version of your video, but you can still caption it in 155 languages on YouTube or 100 languages on Facebook! The great thing about closed captions is that because they're text files attached to the video, search engines can 'read' the content which can help with SEO. Foreign audiences are still going to struggle to find the video unless the title and descriptions have been translated so it's always best to publish localised versions for your top markets and use closed captions for the smaller markets.
Q5: How do you hire translators and voice-over artists?
This really comes down to your budget, your available time and how hands on you want to be. If you're only translating the video into a couple of languages and have the time to spend reviewing and qualifying subcontractors, it will certainly be more cost-effective to hire freelancers directly on one of the general marketplace sites. If the subject of your content is quite general, this can be relatively straight-forward, but if you have any technical language it's critical to use a translator who has industry experience. If you do use a freelancer, always get the work checked by someone you trust. If you don't have any native speaking contacts, it's worth paying another translator to review. If you don't do a review, the message may become distorted because the original translator misunderstood something, and the video translation could do more harm than good.
Most translation agencies will offer to proof-read and edit the translation as standard. They will also vet and test the translators and will pick those best suited to your industry. It's often worth paying a bit extra to ensure the translations are of the highest quality. It's important to get it right.
With regards hiring voice-over artists, there are 4 ways to go about finding voice talent. General freelancer sites, specific voice over marketplaces, non-exclusive voice over agencies and exclusive voice over agencies.
Q6: What voice-over option would you recommend?
Ok let's look at what each offer:
1. General freelancer sites – can be hit or miss. Most have a voice-over category but many of the voices on these sites are not professionals. They will likely have no formal training, limited experience and sub-standard equipment. Unless you have next to no budget, this option isn't recommended because the voices will lack presence and the audio quality may put off viewers.
2. Voice-over marketplaces – can be a great way to find the original voice for your explainer and if you're happy to work directly with the talent it can be more cost effective than going via an agency. However, you won't attract the best talent to the job unless your budget is attractive and follows industry standard rates. Typically, the lower the rate, the less experienced the voice artist. You may get a lot of auditions as well which can take time to listen through and decide who you will hire.
3. Non-exclusive voice-over agencies – like Voquent. They will not only provide the best voice over talent available for your budget, they can usually help with other services such as transcription and translation, subtitling, casting, recording and post-production. It's more expensive than going direct to individual translators or voice talent, but it will save you a lot of time and improve the overall quality and consistency of the project. This option is recommended for multi-voice or multi-language explainer projects.
4. Exclusive voice-over agencies – represent well known talent such as celebrities, actors or comedians. Known talent bring their own audience so they can help expose the explainer to entirely new audiences. Expect to pay a lot more, but the right celebrity could make a huge difference to the exposure your video gets.
Al is happy to answer questions via Voquent's Twitter account. Find professional voice-over artists at Voquent.com
Once your voice-over is ready in the languages best suited to your audience, adding it to your VideoScribe video is easy. Simply click the microphone icon and upload your voice-over file. You can find more help and guidance on this via our support page or by watching the tutorial below.
Want to get started with VideoScribe? Start a free seven day trial today to easily make animated videos in multiple languages.