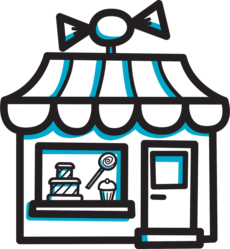 Sparkol VideoScribe contains thousands of images. We update the image libraries to ensure that our community gets the best experience using VideoScribe.
Recently you may have noticed some additional image packs, we will continue to add images into VideoScribe on a regular basis. Please let us know what images you would like to see by putting your ideas in this community post.
We have had an extensive review of the image folders and in addition to adding extra images, we are reorganising the folders. Please be aware that you will need to upgrade to the latest version of VideoScribe to benefit from the full range of available images.
Below you will find a timeline of recent changes.
November 2016
Emoji Image pack added 62 images added
December 2016
Celebration image pack 27 images added
January 2017
Animals image pack 13 images added
February 2017
Buildings image pack 63 images added
Base folders in VideoScribe 2.3.7 release (Febraury 2017)
Emoticons base folder disbanded and images moved to the Emoji folder
Individuals base folder disbanded and replaced with People Female and People Male
Social Media base folder removed (to be replaced with a new folder at a later date)
Online folders (February 2017)
Cats folder disbanded and moved to Animals folder
Chart Drawn folder disbanded and moved to Chart folder
Christmas folder disbanded and moved to Celebration folder
Christmas Carol folder disbanded and moved to Celebration folder
Creatures folder disbanded and moved to Animals folder
Halloween folder disbanded and moved to Celebration folder
House and Building folder disbanded and moved to Buildings folder
Occasions folder disbanded and moved to Celebration folder
Sports Metaphors disbanded and moved to Sport folder
Transport and Travel disbanded and moved to World Around Us folder
Teenagers folder disbanded and moved to People folder (local)
Unicorns folder disbanded and moved to Animals folder
Online folder (March 2017)
Scenery - folder updated with 31 new images
Online folder (April 2017)
World Around Us - folder has been disbanded
World - new folder has been created with 23 new images
World - folder has been updated with images from World Around Us
Scenery - folder updated with images from World Around Us folder
Weather - folder updated with 26 new images