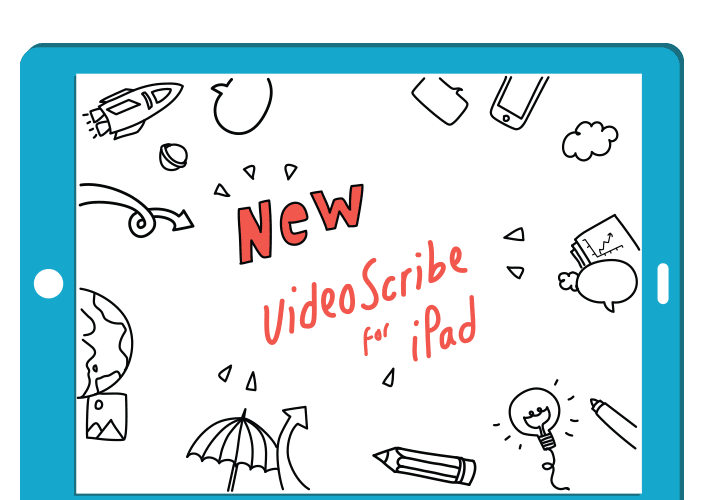 A whiteboard animation usually takes hours of work, a full production studio and a talented artist to make. But with VideoScribe 2.0 for iPad, you carry the power of a multi-thousand pound production suite in your hand.
VideoScribe 2.0 gives you the tools to become a designer, director and voiceover artist all in one. Simply place images and text on the canvas, add audio and sit back as VideoScribe turns your story into a stylish animated video. A couple of clicks and you're ready to share your ideas with the world.
VideoScribe 2.0 for iPad features our biggest improvements to date. Released on 19 June 2014, version 2.0 contains brand new features and effects, plus major improvements to the interface.
The latest release has been completely redesigned from the ground up. You'll find better search and preview functions and a much cleaner way to save and publish your scribes.
Other features include:
A clearer, more intuitive interface
New effects – write text in reverse, plus new filters and textures
Greater control over how imported images are drawn
A scribe rescue system – automatic backup
New folder system for organising your scribes
Full access to the VideoScribe image library
New System Log function to record issues
Already a VideoScribe desktop user? Sign in to your account through your iPad to access your online scribes. Perfect for scribing on the go.
Good reviews on iTunes are always welcome!