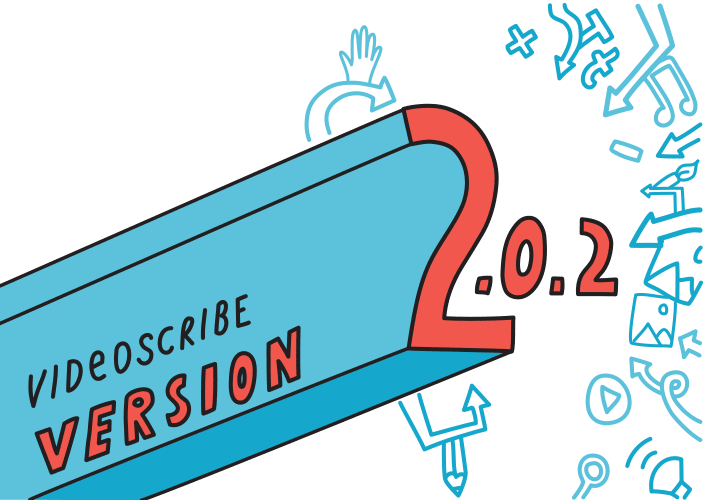 VideoScribe desktop version 2.0.2 introduces the ability to search your projects, choose frame rates, and it fixes some annoying bugs. It also features a brand new quick start guide.
Released 26 August 2014.
Version 2.0.2 incorporates many of the suggestions from the VideoScribe Community. A big thank you to everyone who provided feedback.
VideoScribe 2.0.2 features
New quick start guide
Search your projects
Improved memory management to reduce crashing
More language options for fonts
Choose the frame rate for WMV and PNG/JPEG sequence output
Save the render settings from your last export
cmd+ shortcuts for Mac
More responsive hints
General timeline improvements
…and all the great features from version 2.0
How to download version 2.0.2
Log in to your Sparkol account for the download link.
If you first downloaded VideoScribe from 27 August onwards you will already have 2.0.2.