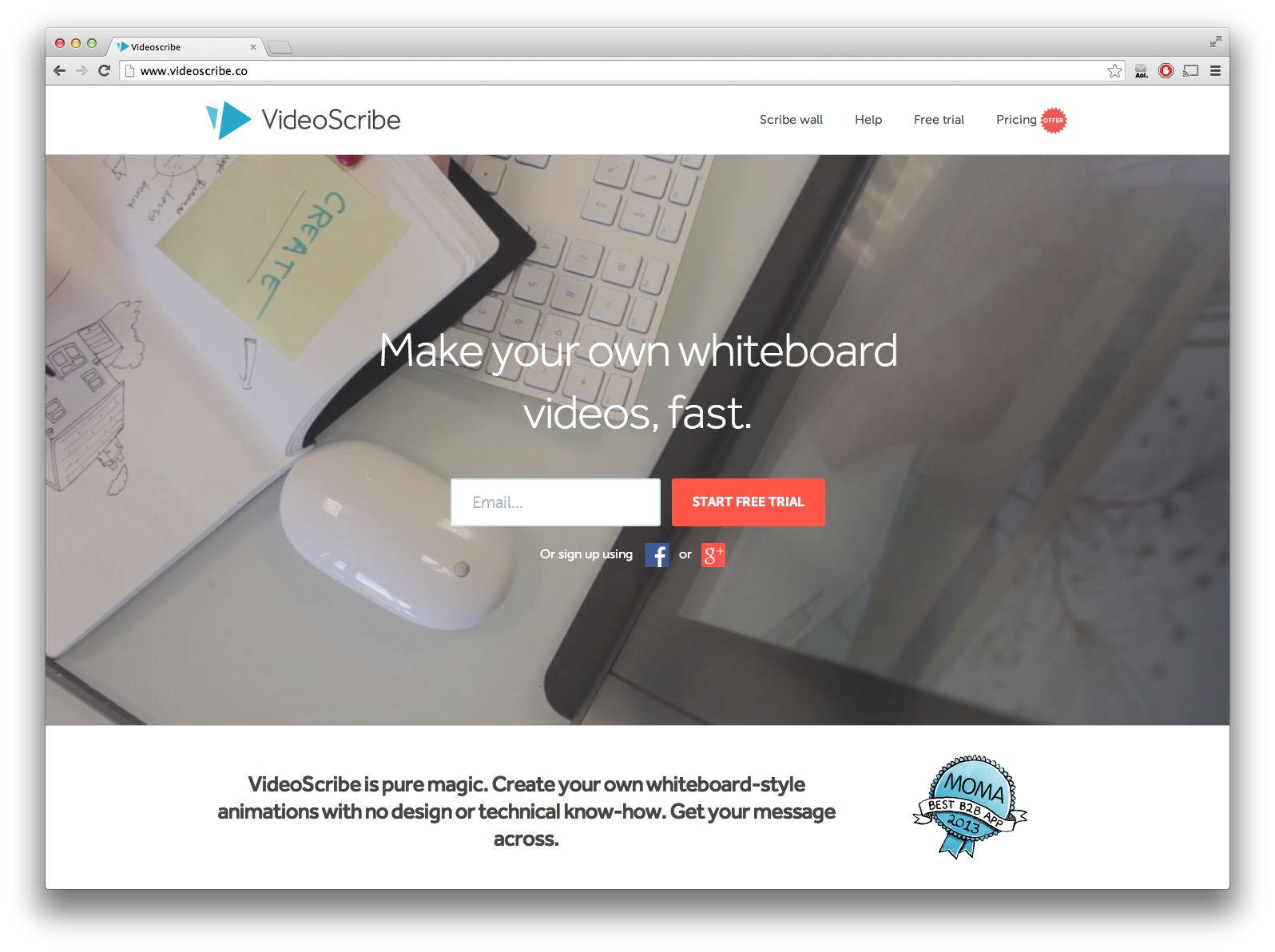 You may have noticed some big changes to the Sparkol website. As well as updating Sparkol, we've launched a new product site for VideoScribe to make finding information, signing up and getting help a lot easier. There's also a whole new look for the VideoScribe name and logo.
The two websites work together to provide clearer information for new visitors and better customer support.
Lots of changes!
So what's where?
Sparkol Answers has been replaced by VideoScribe Help, which includes lots of Instant Answers, live training, the VideoScribe Community, as well as support team contact details.
Thank you so much to everyone who contributed to our old forum. We can't wait to read your questions, answers and ideas on the new VideoScribe Community. Sparkol Answers will be available as read only for a time before being retired.
The old dashboard has been replaced. Log in to your account to find and change your account details (and help yourself to a free book).
If you want to make money by telling others about VideoScribe, your affiliate link is exactly the same. You may want to get the new banners carrying the latest VideoScribe logo though.
Can't find what you need? Ask a question in VideoScribe Community