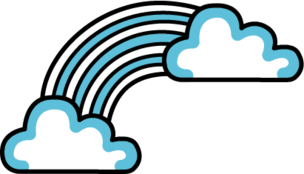 It has been a busy and productive couple of days here but we are glad that we can announce the release of another image pack to the VideoScribe Library. We thought that our weather images could do with a little freshening up so we have updated it with 26 new images.
You may have seen some of them being used in the video we created for our maps release yesterday. We did not want to keep you waiting for long for these so we have got them out to you as soon as we could.
They range from your standard meteorological weather symbols such as sunshine, rain clouds and lightning to pollen counts and moon phases. We see that there is a lot of application to these images and that they will allow you to be more creative and diverse in your projects.
If you would like more of these images, please get in touch via our community discussion post or tell us what you would like to see in VideoScribe. We welcome all suggestions and are working through all the great ideas we have had already, so don't be shy and let us know what you want.
We have a number of new images in the pipeline and will keep refreshing the library on a regular basis. So ensure that you stay tuned to this blog for news and updates.