What's that... there's a brand new version of VideoScribe? The rumors are true! 🎉 VideoScribe v3.9 is here and packed with new features and functionality that help you make even more impressive videos faster.
Lots of these new tools are super highly requested and we're excited to walk you through them in this blog. From creative new text effects, increased font support and an image library makeover - there's something everyone can benefit from. Read on to learn more 👇
New text effects: typewriter, fade wave, raindrop and more!
One of the biggest additions is a range of new text effects. This gives you greater creativity and storytelling power as you can select from a whole host of text drawing options. There are four new styles you can easily apply as an alternative to the regular drawing style. These include Rain Drop, Punch, Fade Wave and Typewriter.
Check them out in our example video 👇

Changing your text effect is as easy as opening the text properties and picking from the drop down list as you can see below.

Hindi and Arabic font support
We also now officially support Hindi in VideoScribe! There are 9 fonts to choose from that support Hindi text. Simply pick one of these fonts to use and you'll be able to write in Hindi in the text box and watch as your message comes to life with animation.
We've also updated our Arabic fonts too, ensuring all vowels and consonants are written out as they should be. You can learn more about supported fonts for these languages and more in our guide here.
Image library makeover
Last but by no means least... we've also revamped our image library to make finding the perfect image for your project easier then ever. Just decide whether you want to browse by category or search for a specific word or phrase and then select your perfect image from our new larger thumbnails.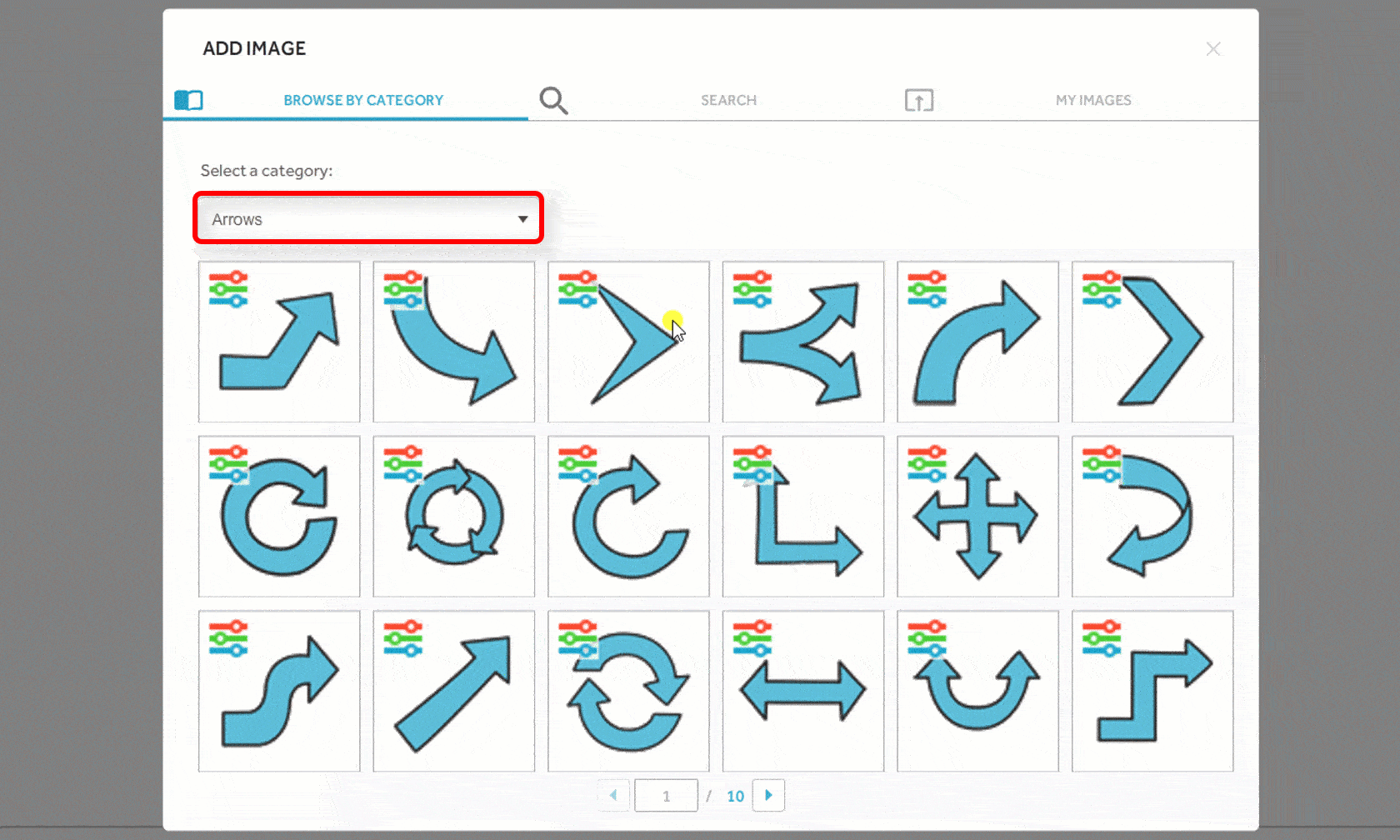 For more tips on finding the right images quicker,
head to our image library guide here
.
As always, we've also fixed some of the little bugs that impact your enjoyment of using VideoScribe. We hope you like these new improvements! To start using them today, download VideoScribe v3.9 following these help guides 👇
Download and install VideoScribe – PC
Download and install VideoScribe – Mac
Please note - if you're upgrading from a version older than v3.7 please make sure you read all the release notes between your current version and v3.9 so you fully understand the changes.