Football Fever
Football Fever is about to grip the World as the very best talents prepare to put on their nations' shirt and do battle this summer. Here at Sparkol, the frenzy has hit early and we've added 142 new football images to the VideoScribe Library especially to help you share your story.
The new pack contains players, shirts, flags, referees and a whole load more. Find them in the new 'Football 2018' folder in the VideoScribe image library.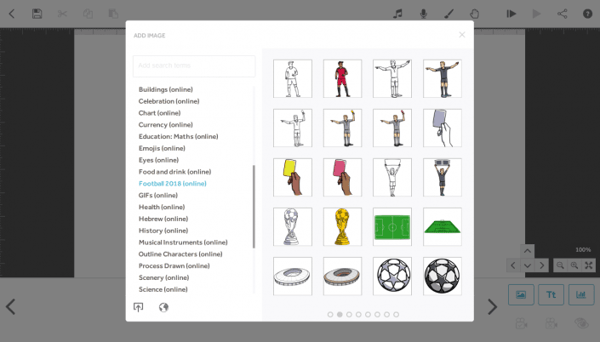 How will you use them?
There is so much to talk about with this massive tournament on the horizon but the SparkolHQ staff are sharing their own plans to give you some ideas:
Like everyone, we are having a workplace sweepstake. What better way to communicate the draw results than with a scribe video?
We are going to map our country's path (ENGLAND!) to the final and talk about their biggest challenges on route to glory.
Share our dream teams, explain who we picked and why, plus our tips for the captain double points bonus.
Some of us plan to make profiles of our favourite players & reveal our pick for the golden boot.
Share your football story
We would love to see how people across the world use these images so please share your videos on our Facebook wall or tweet them to us @VideoScribeApp. We will share and re-tweet our favourites!
If you're wondering how we created the scribe video at the top of this page, wonder no more! We've made the scribe file available as a template, simply download the file and import it into VideoScribe.
To get creating sign-up for a 7 day free trial at www.videoscribe.co/Free-Trial or buy a subscription via www.videoscribe.co/Buy.