While you might be used to seeing animated explainer videos in online advertising, tutorials or social media, they're also making their way onto our TV screens!
Students at
ASU's Walter Cronkite School of Journalism and Mass Communication
create VideoScribe animations to support their coverage of local news. Presented on the student produced newscast
Cronkite News
which airs weekdays at 5pm on Arizona PBS in Phoenix, AZ.
This innovation in news broadcasting is championed by Frank Mungeam, the Knight Professor of Practice for TV News Innovation at Cronkite. The school is widely recognized as one of America's premier professional journalism programs helping students master the skills they need to succeed in the digital media world of today and tomorrow.
Which is why we're so excited to share Frank's approach to animation and why he believes explainer videos are such an effective tool in journalism. Big thank you to Frank for discussing this with us!
Summary of the key benefits Frank and ASU Cronkite School students realize with VideoScribe:
VideoScribe allows students to create easy to understand, visually compelling stories that work well on ALL platforms.
Animated videos help add context and clarity to stories that tend to be both complex and hard to visualize.
VideoScribe is easy to use and teach meaning students can quickly start creating their own videos and developing their animation skills.
Can you tell us a little bit about yourself and the Walter Cronkite School of Journalism and Mass Communication?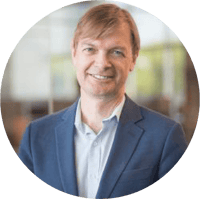 I work with Cronkite students and faculty on news 'experiments' under a grant from the Knight Foundation to innovate local TV news. I also work with eight broadcast companies on local news innovation as a coach in the Table Stakes program for performance driven change.
Previously, I was Vice President of Digital Audience Engagement for TEGNA, which now operates 62 television stations in 51 markets. My focus was on digital innovation, strategic partnerships and best practices to engage audiences on digital and social media platforms.
Prickly pear... plastic? 🌵
You won't believe this new technology out of @UNIVA_GDL.

(S/O to @frankwords for helping me innovate with @VideoScribeApp. We all know I can't draw that well.) — @cronkitenews pic.twitter.com/vcLg51nThT

— Jordan Elder (@JordanElderTV) October 31, 2019
How did you discover VideoScribe and what was your objective?
One of my storytelling innovation goals was to develop an easy-to-use, repeatable way for local broadcast newsrooms to create simple animated 'news explainer' videos. Crucially, without needing to use expensive graphics software or having design skills (I'm a terrible artist, and so are most journalists).
We know that these types of explainer videos are widely viewed and shared on YouTube, and they add visual impact and variety to the traditional newscast 'formula' of reporter packages. In my searching for such a tool, I came across a blog comparing several animation tools, including VideoScribe.
What made you choose VideoScribe?
I read blog reviews of various options and tried the top-rated ones, and I personally found VideoScribe was easiest for me to understand, use and teach to others. Honestly, the fact that there was a clear and simple series of short How To videos on YouTube was also really important.
Our students today are so used to self-instruction via YouTube tutorials. For example, I gave the link to the tutorials to one student, she went away to watch them and came back half an hour later ready to build!
How do you and your students use VideoScribe?
At Cronkite News, we use VideoScribe to add context and clarity to stories that tend to be both complex and hard to visualize. For instance, we've created VideoScribe animations to explain a whole range of topics like:
The dangers of the drug Fentanyl
The context behind America's recycling crisis
The effect of eating beef on greenhouse gases
The vaccination concept of Herd Immunity
To contextualize the risks of air travel
We had some fun with production yesterday! Check out our reporting on recycling in Arizona: @frankwords @_rodriguezsa pic.twitter.com/3KDBeqSPv8

— Madeline Nelson (@mnelso42) February 12, 2020
Why do you think animated explainer videos are so effective for reporting and journalism?
Certain subjects can be intimidating in their complexity, for example scientific and medical topics like climate change or coronavirus. While other stories can be difficult to visualize or we might not want to show identifiable individuals for privacy reasons.
Animation is an effective way to make these kinds of stories more visual, more accessible and more understandable!
What results have your students seen from using VideoScribe animations in their work?
VideoScribe enables students to add a highly visual element to their storytelling that's quick and easy to use, visually compelling, and importantly – is a story format that works well on ALL platforms.
Explainer video animations are equally effective as social media videos, as newscast explainers, and as on-demand videos on YouTube.
Can you share any advice for others wanting to use animation in journalism or mass communication?
For me, storyboarding is the key to an effective animation. My tips are:
Identify a champion/expert who's proficient in animation who can work with individual storytellers on using VideoScribe.
Use storyboards to design the animation experience, with one concise point per animated scene.
As with all other video storytelling, write to the visuals! Our process is: 1) decide our key points, 2) create animated scenes for each point, 3) edit our copy to sync with the scene.
Keep it concise. While there are examples of excellent 2-4 minute explainers, we generally keep our animations to a maximum of one minute to ensure we can sustain storytelling quality.
Thank you again to Frank for sharing his insights and experiences!
If, like Frank and the ASU Cronkite School students, you want to tell your story in a visual, engaging and memorable way, create your own VideoScribe video! Simply start a free 7-day trial today to get started.