Most of us know how to capture screenshots, but how many know how to record video on a computer or phone screen?
You may need to capture your screen for work or a school presentation, or record a tutorial for your YouTube channel. Be it iPhone, Android, Windows or Mac, we have all the details covered.
Use our simple step-by-step instructions down below to find out how to screen record on any device.
How To Record Your Screen
Let's start off with some definitions and a context for the use of screen recording.
What is screen recording?
Screen recording refers to digitally capturing anything that's happening on your phone or computer screen, these captures can often contain audio narration too.
What are screen recordings used for?
There are a number of use cases for screen recordings, here are some of the most popular ones:
Gaming: Many popular YouTubers and Twitch streamers use screen recording software to capture their best moments and share it with their fans.
Customer support: One of the best ways to use screen recordings is in communicating with customer support - after all, if a picture is worth a thousand words how many words is a video worth?
Tutorials: Tech is getting complicated these days and it's time consuming reading instructions that may not even communicate the right message. Screen recordings can simplify even the most complex of tasks such as configuring website installations.
How do you choose screen recording software?
Most up-to-date laptops and phones have inbuilt screen-recording software but if you want more flexibility you can always download a screen recording software on your device.
Apart from recording what's happening on the screen, most screen recorders can also record audio. You can choose between saving the capture to your device or the cloud.
Some screen recorders such as Vidyard and StoryXpress Recorder even allow you to record your webcam and screen simultaneously.
How To Screen Record on Windows
Windows surprisingly does not have its own built in screen recording feature. The simplest way to record your Windows screen is by using PowerPoint.
PowerPoint Screen Recording
Open PowerPoint.
Press Insert > Screen Recording.
Choose the area you want to record. To record the whole screen, press Windows + Shift + F.
To start recording, press the record button, or press Windows + Shift + R.
To end the recording, click stop.
After recording, you'll be able to save the recording as a video file, separate from your PowerPoint presentation.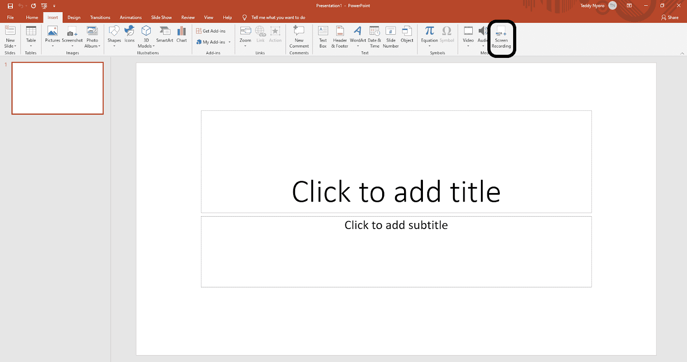 Screen Recording Windows 10
Windows devices come preloaded with the Xbox Game Bar specifically for recording games but, you can still use it for other purposes.
Open the game, program, or website you want to record.
Click on the Windows search bar and type ''Xbox'' then Enter. Alternatively, press Windows + G on your keyboard.
Click Yes, this is a game.
To start recording, press record or Windows + Alt + R.
To end the recording, press Stop.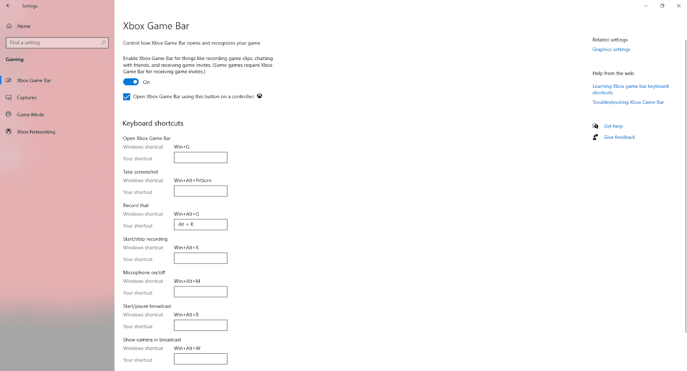 How to screen record on an Android
While smartphones equipped with Android 11 or higher come with a ready to use recording solution, you'll need to do some digging to enable it on older android devices.
Screen recording on Android 11+
With Android 11 or higher, screen recording is easier than ever. Just follow the steps below;
Navigate to quick settings. Alternatively, search for Screen Recorder.
Click on the app to open it.
Configure your video and audio quality settings, then click done.
If it's your first time using the screen recorder, the app will ask you for permission to access your device. You'll then choose your sound settings.
Click on Start Recording.
Press the Stop Recording button.
Find your recording in your phone Gallery.
N/B – To take a screenshot on your android device, press the power and volume down buttons simultaneously.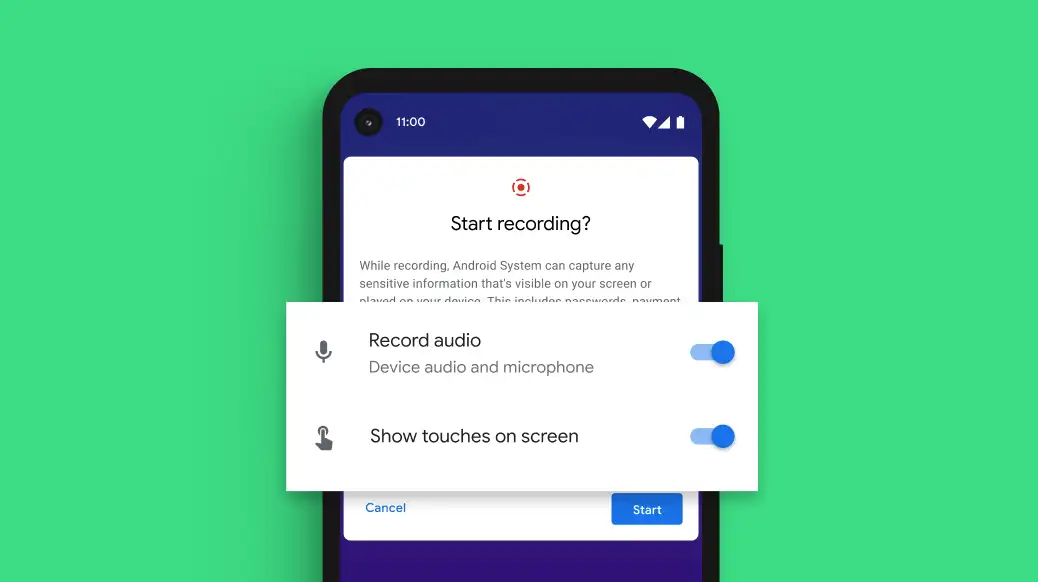 Screen recording on older Android devices
Screen recording in pre-Android 11 devices is still possible, but you'll have to follow the following steps.
Go to Settings > About Phone. Locate the Build Number and tap on it seven times. A message saying "You're now a developer" will pop up on the screen.
Now go to Settings > Advanced > Developer Options > Feature Flags.
Switch on settings_screenrecord_long_press.
Long press the screenshot menu until a popup menu appears.
Tap on Start Recording, then Start now.
After recording, tap stop.
Find the video in your gallery.
How to Screen record on a Mac
Unlike Windows, Mac devices with macOS Mojave or later have an inbuilt screen recording solution you can use. The best part, you only need to press a hotkey.
Native screen recording
Open the app or window you want to capture.
Press Shift+Command+5 to open the system's screen capture tool.
Select between recording the entire screen, a window, or a selection.
Click stop to end the recording.
Your video will appear as a thumbnail on the bottom right of your screen. Click on it and select where to save the video.


QuickTime screen recording
If you're not using macOS Mojave or later, you can use QuickTime, which is available on all Macs.
Open QuickTime Player.
Press File > New Screen Recording.
Press on record to start capturing.
Press record again to stop the capturing.
Click File > Save.
N/B - To capture a screenshot on a Mac, press Command + Shift + 4, then select the area you want to capture.
How to screen record on an iPhone
Screen recording is built into iPhones but to use it, you will have to activate it first.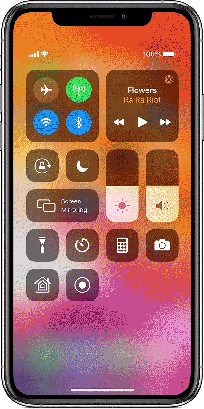 Go to Settings > Control Center > Customize Controls. Click on the + beside screen recording.
Open up the app or website you want to record.
Swipe up for the Control Center menu (iPhone 8 or earlier) or swipe down from the top right corner of the screen (iPhone X or later)
Tap the crescent moon button to turn on Do Not Disturb. This is important because when recording, you'll capture everything that shows up on the screen, including notifications.
Click on the screen record button to start recording.
You can now record the video and audio of whatever is on your screen. To also record external audio (your voice), you'll have to turn on your microphone.
Press Stop to stop recording.
You can find the video in the Photos app.
N/B – To capture a screenshot on an iPhone, hold the home button, then press the power button on the side. If you're using an iPhone X or later, press the lock and volume up buttons simultaneously.
If you're serious about your recording, check out these tips on improving video accessibility.
How screen recordings can be used
Video content is often much easier to consume than static, written content. Here are some of the more common uses for screen recordings.
In depth technical tutorials
If you're interested in explaining something complicated to your audience, then try recording a video to explain it. People retain up to 95% of the information they learn from videos. They only retain about 10% of what they learn from text. You can provide real value through video content and develop a stronger relationship with your audience at the same time. You can see an example of this in our VideoScribe image update video below.
If you want to make your tutorials truly persuasive, check out our guide on creating persuasive video case studies.
Software support
We all know how annoying it can be when software just doesn't work as it should - but sometimes explaining how it's wrong is difficult with just words. Enter screen recording. Recording the error will help technical support troubleshoot the issue by providing a clear picture of the problem. It is also much easier to just record your screen than to type up a long support ticket that may not even get the message across.
Product demos
If you're looking to grow your business or your YouTube channel making a video demo of your product in action is one of the best ways to communicate its value. The best combination is to include both a screen recording of how your software functions and a high level value proposition in your marketing video. If you want to increase your production quality, be sure to edit your video. You might even want to share the video via email.
You could even transform your video into a GIF so that it is easier to share. You'd be surprised at how engaging GIFs can be and you can embed these easily in a technical blog post tutorial to make the content more digestible. Or even into your VideoScribe video - learn how here.
Guest authored by Eduardo Litonjua. Strategy consultant by day, blogger by night, Eddie helps startup founders identify the best business models, select the right tools and execute on their ideas in his blog Passive Income Tree.