Picture this. You've taken the time to make a video which brilliantly communicates your message to your audience. Despite this, you use it once and forget about it!
Unfortunately this is a really common situation that means marketers are consistently not getting full value from their video content. That's why repurposing your videos is such an important activity and why we hosted a webinar on this very topic.
During the webinar we shared the best way to make the most of one video asset by repurposing it quickly and easily for your digital channels. You can catch up on the full webinar by clicking below, or read on for a summary of the key points we discussed.
Why is video so effective?
Before we get into repurposing, let's have a quick look at why this medium is so effective in the first place. Why should you be sharing video content online?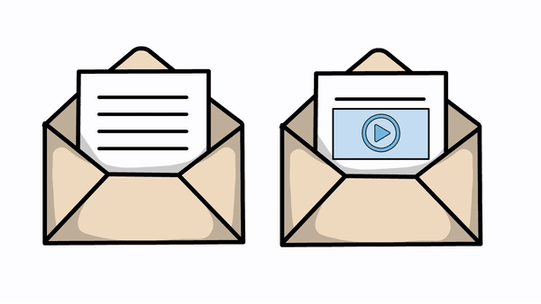 It's staggering how video can drastically improve results in these three areas of marketing. So let's look at exactly how you can start repurposing your content for each channel.
How to repurpose a video for your browser pages
Websites are no longer static brochures. Visitors expect a compelling experience when visiting your site and video can create that. Video helps your audience to consume content quickly and answer any questions they may have about your products or services.
This means your full length original video is perfect for your website. as we said earlier, including a video on your site greatly improves your chances of reaching Google's front page.
In comparison, landing pages are designed for intent and getting your message across to drive action. To do this, you should repurpose your content by taking snippets from your video which support accompanying text on the landing page. Try to make sure your video is no more than 90 seconds in length so that you hook a visitor in and keep them there!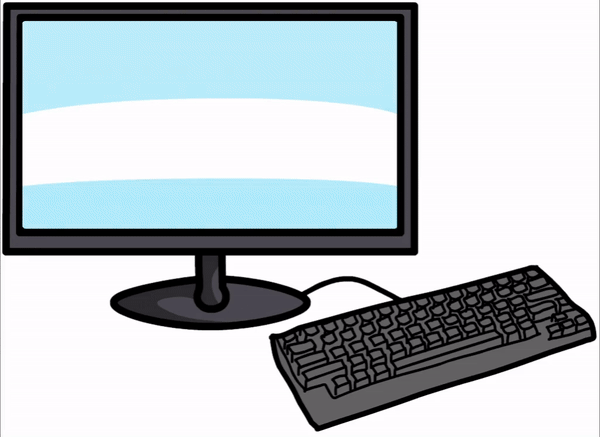 How to repurpose a video for a blog post
Whereas a landing page is about creating leads, a blog is about growing your readership. Here, relevance is key. Embedding a full length video that only, at times, relates to your post will bore the reader. At worst, they will think your content is sloppy.
To keep your video content relevant, we recommend using QuickTime player. This is a free programme that can cut any snippet from a video and is usually already installed on your computer. Focus on the most informative parts of your video as most of us turn to blogs to learn something or answer a question. Once you've built trust with the reader, a well placed call-to-action can often turn them into a lead.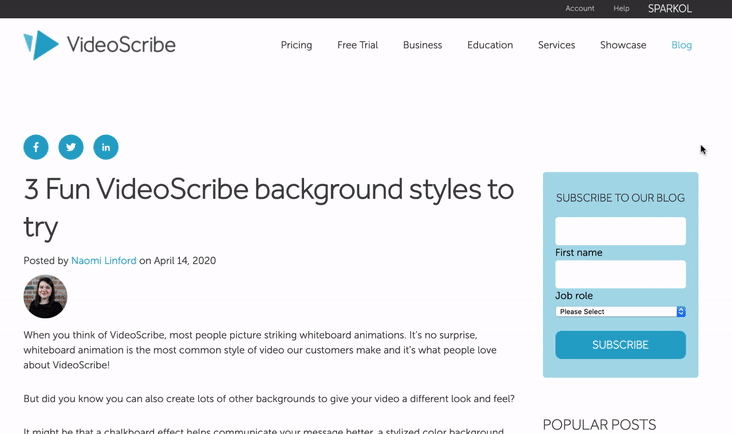 How to repurpose a video for email
A problem marketers face is including video content in emails, since many email providers don't support full videos. To work around this, we suggest you transform your video into a GIF.
This still creates the animation effect that the audience would get with a full video, but allows it to be incorporated into an email. You can make the most of GIFs by encouraging the reader to click on it, or click on a call-to-action to find out more.
To easily transform your videos into GIFs, we recommend using ezgif and making use of our blog post, which gives you a step-by-step guide on how to easily transform a video ready to include in your emails.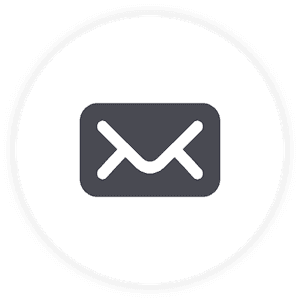 How to repurpose video for social media
When repurposing a video for social media, the key consideration you need to take into account is time. Our attention spans are incredibly short. Think about how quickly you move onto the next post when scrolling on your phone. HubSpot recommends that your social media content is between 30-60 seconds, the only exception being YouTube (more on that later!).
We also need to consider the purpose of each social network as you wouldn't necessarily share the same post on Facebook that you would on LinkedIn. People consume content differently across these platforms. We therefore need to adapt our videos to suit the characteristics of each channel.
Facebook:
Facebook is a place to build engagement and have conversations with users to create a community. One way to do this is by including a question at the end of your video. This will often spark comments and reactions, which is exactly the kind of engagement that Facebook rewards you for, by boosting your algorithm.
Also, it's important to remember that most people watch Facebook videos with their sound off. So, if you have a particularly important voice-over, make sure to put subtitles underneath. This can be done manually, or by uploading a subtitle folder.

Instagram: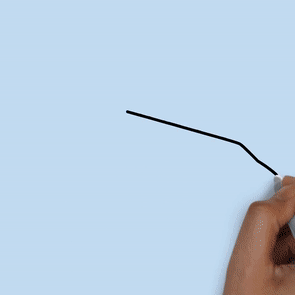 How does Instagram compare to Facebook? Well, for starters it's far more visual. Your content has to grab your audience in the first few frames, or you risk them moving on. Using a video that is much more engaging or artistic at the beginning will help counter this. After you have the audience's attention, follow up with more helpful or informative content.
Make sure to utilize your Instagram bio. Since the platform won't let you post a link in your video description, point users in the direction of your bio where you can add a follow up link. This is a brilliant way to encourage people to head over to your blog or website.
YouTube:
When uploading videos to the second biggest search engine after Google, don't be afraid of longer content. Since users often head to YouTube to learn something new, videos over 10 minutes can often work better than videos under 2 minutes. Plus, YouTube is the perfect platform to expand on your message.
On YouTube, it's not just your video content you should be focusing on either. Often content creators forget just how useful the description box can be, only linking to their other social media accounts. Use the description box to add related content and drive traffic back to your website.
Twitter:
Remember, think about how we use each platform. Since twitter is often the place we go for news or instant updates, strip back longer content to the main points you're trying to convey. Be sure to make use of hashtags and awareness days. Using hashtags on your posts will increase the visibility of your video, as users search for trending topics.
LinkedIn:
LinkedIn is the platform for professional conversations and workplace advice. Consider how you can put a professional stance on your message. Also, don't forget to add a thumbnail, title and subtitles since the tools for doing these aren't as obvious as they are in Facebook.
Hopefully, like us you're now well and truly convinced of how beneficial repurposing a video can be. But you might be sitting there wondering how am I going to find the time to do this? Which is why we wrapped up the webinar with our top tips on how to speed this process up.
Top tips for quickly repurposing videos
Use a template, whether that means creating your own from scratch or going to the VideoScribe library.
Limit text wherever possible. Text might look great on YouTube, but it won't translate to Twitter posts viewed on mobile devices. Although in some cases you might need text as there is no visual, try to keep text to a minimum.
Make use of any tools you can to speed the process up. As we've already mentioned, free tools such as QuickTime and Ezgif can quickly achieve your aims. Depending on your budget, Adobe Photoshop and Adobe Premiere Pro are also brilliantly helpful for repurposing. No matter what your budget is, you've got tools and options at your disposal.
That rounds off the key points from this webinar. If you'd like to watch the full recording you can do so here 👇
To get started with making your own video content, start a free 7 day trial for VideoScribe (no credit card needed).