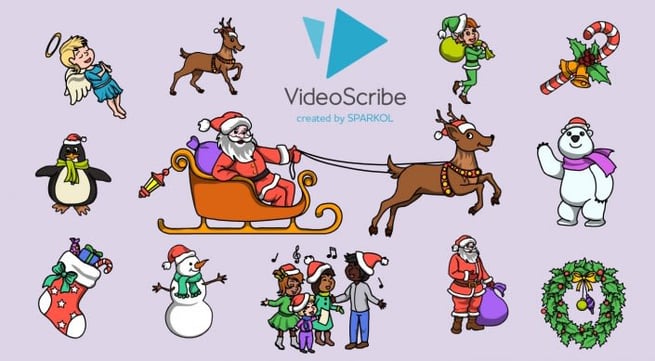 Fabulous Festive images for free!
Simply download the images and dazzle your customers, colleagues or friends and family with personalized animated videos!
To get hold of these free festive images, download them here.
Once they are downloaded you can access them from inside your VideoScribe app. Simply, click to add an image, then import the festive images into your library.
So why not get creative and design your own awesome e-card video this year?
We'd love to see what you create with them. Share your scribes with us on Facebook and Twitter.
For further help on importing images, check out this video tutorial.