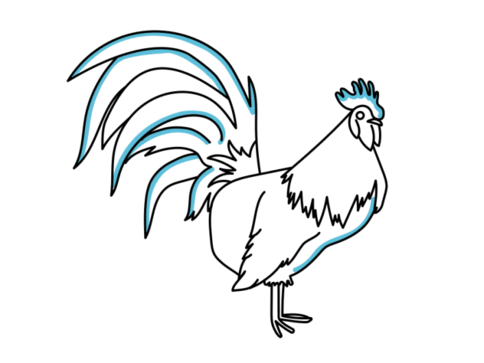 On 28th January 2017 millions of people around the world will be celebrating Chinese New Year. Also known as the Spring Festival, Chinese New Year marks the start of the Chinese calendar which is determined by the phases of the Moon. This time of the year also marks a period of farming activity in China in readiness for the spring to arrive. This year is the year of the Rooster.
The festivities last for up to 15 days and is considered the most important traditional festival in Chinese culture. Every year family and friends gather together to celebrate the hard work done the previous year and to wish everyone a prosperous and lucky new year.
To help celebrate Chinese New Year, we have added a new image pack called Animals which features the animals that star in the legend of The Great Race. We hope that you like these images and they enable you to create a great story about Chinese New Year. To find these images, simply search for January 2017 in the image search section of the VideoScribe application.
We have created a video ourselves using these animals below. If you would like a copy of the scribe file itself, you can download it here.
From everybody here at Sparkol, Happy New Year!