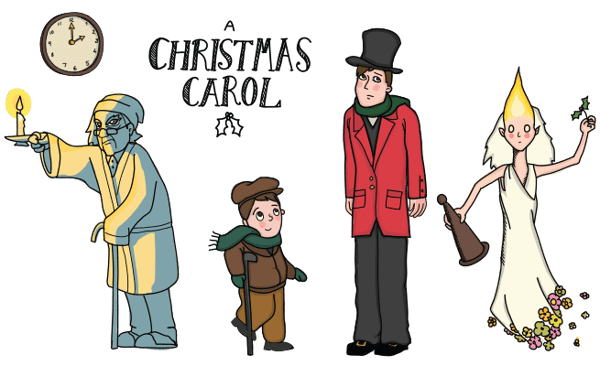 Get in the festive spirit with this set of Dickens images, straight from A Christmas Carol. If you haven't already got your holiday entertainment planned, why not scribe one of the best-loved Christmas stories of all time?
There's Tiny Tim, Scrooge and Bob Cratchit in the new pack. You'll also find demonic doorknobs, prophesying phantoms and fancy text to help you animate the classic tale.
We hope you enjoy these new images. Make sure you post your scribes to Facebook or YouTube, for in the words of Charles Dickens himself –
There is nothing in the world so irresistibly contagious as laughter and good humour.