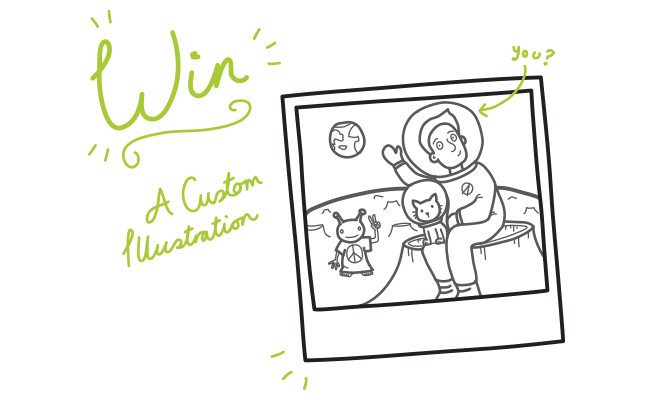 Ever wanted to star in your own scribe? Get tweeting for a chance to win a custom portrait illustration from Sparkol's very own Kate Evans.
** UPDATE – This competition is now closed. Congratulations to Stacey, a sales and marketing exec for a children's publisher. Stacey's vision of perfection is 'a cosy room with a teacup of hot chocolate, a Scottish Fold kitten running around, and few bookshelves' so that's what Kate has drawn for her. Scroll down to the bottom of the page to see the finished illustration. Why not visit Stacey's literary blog theprettybooks? **
As giveaways go, this is definitely the coolest one we've done yet.
If you win, one of our lovely in-house illustrators will draw a unique vector portrait just for you. Perfect for personalised scribing.
Excited?
Simply retweet our advent message for a chance to win.
The winner will be chosen at random and announced on Monday 16th December. Be sure to check our Facebook and Twitter for updates.
In the meantime, take a look at some of Kate's illustrations to see why we think she's the best thing since cats in sliced bread.