July has arrived, which means we can officially say welcome to summertime! Or, if you're in the southern hemisphere, hello to winter. Beaches, sunshine and long-days, or fireplaces, hot chocolates and cosy blankets… wherever you are, we're excited! And to help you and your audiences celebrate all the things that make July so special, we've put together this months ultimate social media video content calendar. We'll give you the run down of all the major events that should be on your radar, along with the new video templates to make creating your content even easier.
But, before we get into the calendar, did you know that you can sign up for a free 7 day trial of VideoScribe with absolutely no obligations? That means no card details, no payment information - just create an account and get started. It's really that easy.
July social media content calendar
1st July - Canada Day
A day celebrated by our Canadian friends that bring people together from all over the country, in all communities, to celebrate Canada together.
3rd July - International Plastic Bag Free Day
A day dedicated to raising the awareness around the issues surrounding plastic pollution and how plastic bags specifically can harm our environment.
4th July - Independence Day
Independence Day, also called Fourth of July or July 4th, in the United States, the annual celebration of nationhood. Check out one of our 4th of July video templates below:
6th July - ​​UEFA Women's Euro Starts
Held every four years, the UEFA Women's Euro is the main competition in the women's association football between national teams of the UEFA confederation.
7th July - World Chocolate Day #worldchocolateday

9th July - Eid al-Adha begins
Eid al-Adha is the second and biggest of the two official holidays celebrated within Islam, which celebrates a story about a prophet called Ibrahim (Abraham). Use our Eid Al-Adha GIF Template to celebrate the start of Eid Al-Adha!
12th July - Malala Day
International Malala Day celebrates the Pakistani activist, Malala Yousafzai. Malala was never allowed to enter school as a young girl, and now advocates for women's right to education across the world.
13th July - Eid-al-Adha ends
14th July - National Mac & Cheese Day

15th July - Social Media Giving Day
Taking place on the 15th of July, Social Media Giving Day promotes social media as a platform to encourage charity and help those in need.
17th July - World Emoji Day
A day dedicated to celebrating everything we love about emojis! Who would've thought that these little illustrations could be so impactful 😍💜🌷🎃🕺🌵
18th July - Nelson Mandela Day
Nelson Mandela Day is an international day that honours and celebrates Nelson Mandela - it also happens to be his birthday as well!
20th July - National Hot Dog Day

30th July - International Day of Friendship
Why not share a message of love with your friends on this International Day of Friendship? A quick video, GIF or message expressing how grateful you are for their friendship.
31st July - National Avocado Day

When posting social media holiday posts on your accounts, you must get the timing right. Since holiday-themed posts are time-sensitive, you don't want to forget to share them at a specific date. So, to make sure you stay on schedule, use SocialBee — a social media management tool that allows you to plan your posts months ahead without having to worry about posting the content yourself.
With SocialBee, you can create, schedule, and share all your social media content from the same platform. It has an integrated social media calendar that allows you to oversee your entire posting strategy in a visual manner.
You can create a content category dedicated to your holiday posts, customize your content for every social media platform, and organize your holiday hashtags in collections you can add to your posts later on. And that's only a fraction of what SocialBee has to offer! Start your 14-day free trial today to discover all the SocialBee features yourself!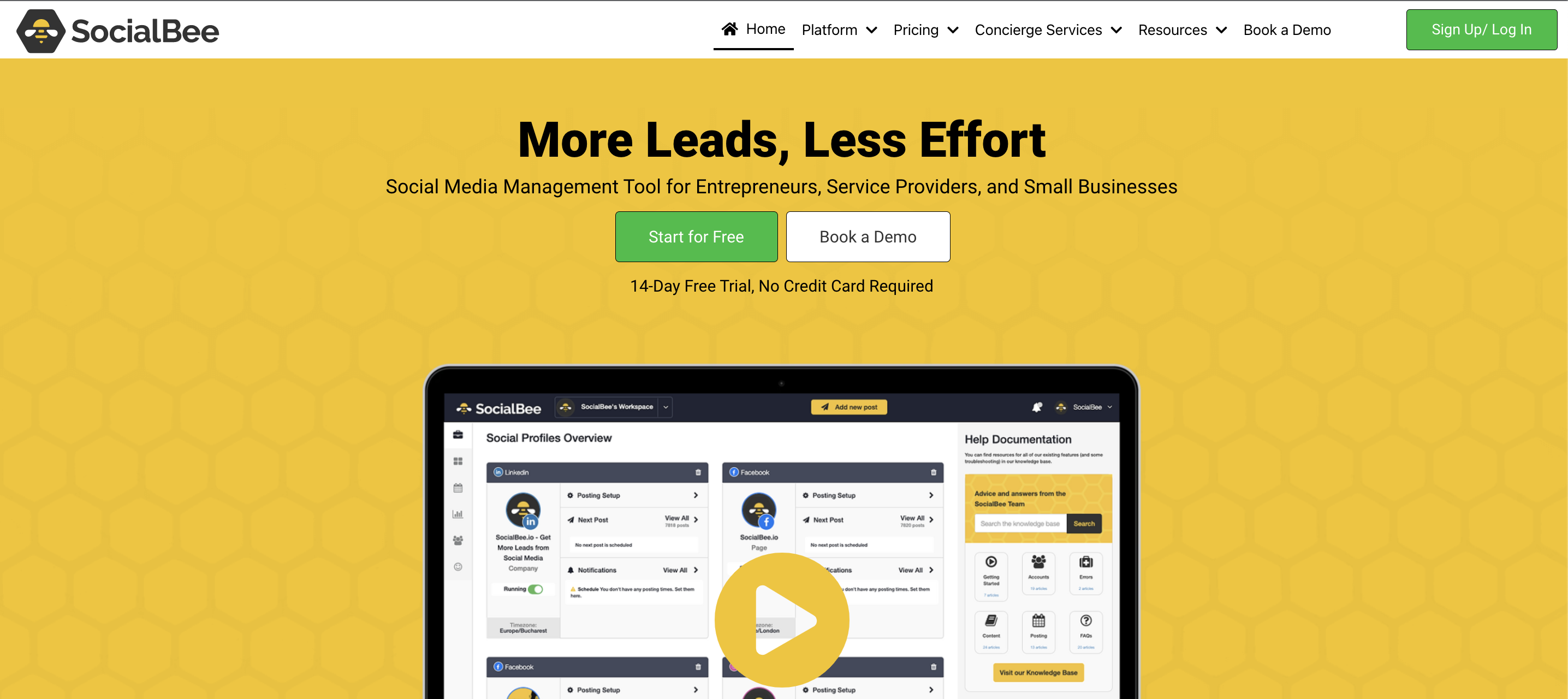 Now that brings us to the end of your social media calendar for July - which events and holidays will you be getting involved with? Comment and let us know 👇
In the meantime, start creating your video content with VideoScribe with just click of a button 🎉