It's proven that video improves conversion rates at all stages of the sales funnel, giving businesses the opportunity to boost their revenue. This is a powerful tool at any time, but especially now!
Since the COVID-19 lockdowns in 2020, we've seen a rise in remote and hybrid working meaning face-to-face meetings, presentations and events are less common. This is a great opportunity to find new ways to effectively get your message across.
Watch a previous webinar where we share advice on using video to boost sales. Specifically, how we create video proposals to turn prospects into customers from wherever you are in the world 👇
Why video boosts sales - the research!
Firstly, why should you consider adding video to your sales process?
People spend 60% longer on websites with video (Social Media Today)
The word 'video' in an email subject line boosts click-through rate by 13% (Smart Insights)
After someone has watched a branded video, they're 64% more likely to buy that product or service! (HubSpot)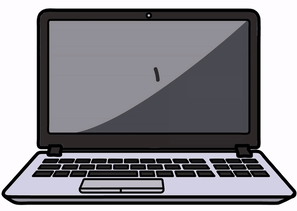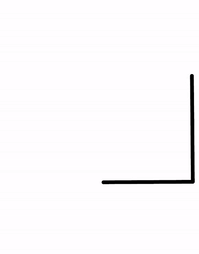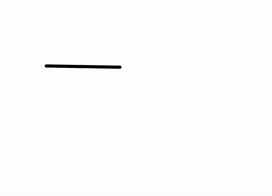 Why are these figures important? This research shows that video improves conversion rates at all stages of your sales funnel. Whether your prospect is visiting your website for the first time and gets drawn in to learn more about you. Whether you've sent a proposal via email and want to ensure it gets seen. Or whether you're at the decision stage and need to reinforce your message for the final time to secure the sale.
Planning your video proposal - the questions to ask yourself
So hopefully by now, like us you're sold on why video is such an important tool in sales. You might be thinking - how do I get started creating my own proposal video?
Use the five whys technique:
For your video proposal to be a success, it has to tackle the heart of the problem your customer has or the goal they want to achieve. To help you identify exactly what that problem/goal is, use the 5 whys technique. You can see an example of this in the video below.
Consider video length:
We know that video attention span starts to drop off after one minute unless you're producing an Academy Award winning film (we can dream!) so consider where your video will be played and so how long it should be. For videos sent in emails or included on your website, we recommend keeping them between 60-90 seconds.
Use what you already know about that prospect:
If you have an idea of the aesthetics they like from their website or videos they've shared with you then build your video around that style. The closer your video can look to them and their ideals the more they'll see themselves in it.
The structure of a persuasive proposal
When it comes to creating your full video proposal, we recommend following this five step process:
Recognize - start by addressing the problem or goal your prospect has and showing that you understand them.
Introduce - then introduce your product or service clearly and succinctly.
Explain -

next, explain how your offering solves their problem or helps them to achieve their objective.

Paint a picture of the future - then show them the future, use visuals and graphics to explain the results they'll see if they choose you, and the consequences they might face if they do nothing.
Tell them what to do next - end with a call-to-action that clearly explains what your viewer should do next if they want to proceed.
Customization tips to impress your prospects and colleagues
If you really want to dazzle your prospects and colleagues try these extra tactics to customize your video further…
Personalize as much as possible!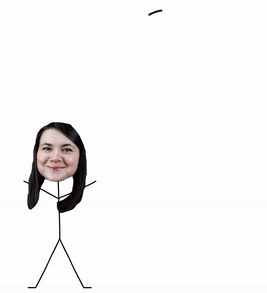 We're all tired of receiving generic sales proposals that don't feel tailored to us, so grab attention by putting your prospect at the heart of your proposal. Add their company logo, their name, and maybe even their photo to really make them part of the video.
Add a voice-over
Particularly when you can't meet with prospects in person it can be difficult to show your personality. A voice-over gives you the opportunity to bring some of that back. By adding a voice-over to your video proposal you're showing the human side of your brand.
Bring personality with talking heads video clips
To take this one step further, incorporate sections of talking heads video into your proposal. This is your opportunity to show your face and your personality before you jump into the details. Particularly while remote working, seeing the face of the person you're talking to can make you feel a lot more connected.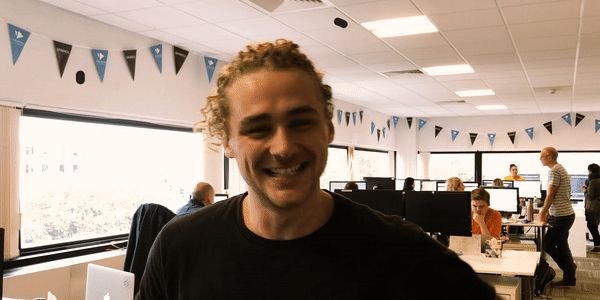 Consider how you'll share your video
Lastly, you'll stand out by sharing your proposal in a way that makes most sense for your prospect. If you developed the opportunity with social selling then download your video as an MP4 to add to your LinkedIn message.
Alternatively, if you've been communicating over email, turn part of your video into a short GIF using VideoScribe for browser and embed it into your email linking through to the full video on YouTube or your landing page.
The repeatable trick to making video proposals faster and easier
Now you might be thinking - that all sounds great but I don't have time to make a new video for each proposal… The good news is, you don't have to!
Once you're happy with the structure and general design of your video proposal, use it as a template to create future videos with. That way the time consuming part is already done and all you have to do is edit the details to suit that customer.
If you want a helping hand making your video templates then head to our library of templates in VideoScribe. We've created a whole range of video templates that you can use as they are or edit and adapt to suit your needs. Just like this one below.
That was our webinar round up! If you want to watch the full webinar recording, you can find it here.
To get started creating your own video proposal, start a free 7-day trial of VideoScribe today (no credit card needed).