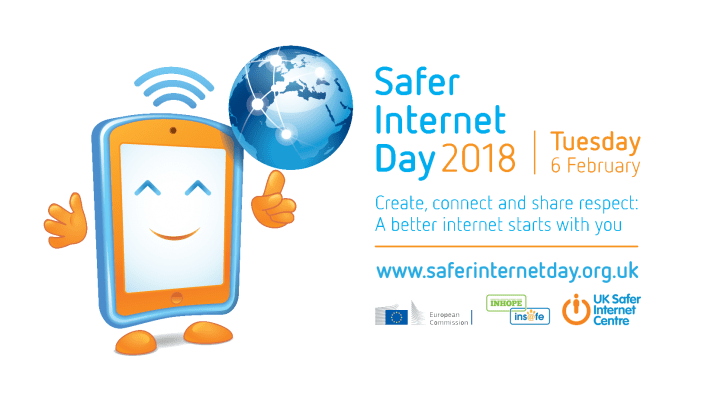 Safer Internet Day 2018
Safer Internet Day 2018 will be celebrated globally on Tuesday 6th February with the slogan 'Create, Connect and Share Respect: a better internet starts with you.' Over 100 countries unite to inspire positive change and raise awareness of online safety issues and participate in events and activities right across the globe.
The web provides a wealth of knowledge at your fingertips and Safer Internet Day promotes the safe, responsible and positive use of digital technology for children and young people. #SID2018 aims to not only create a safer internet but also a better internet, where everyone is empowered to use technology responsibly, respectfully, critically and creatively.
With a global, community-led approach, Safer Internet Day 2018 encourages everyone to join and play their part. The more we communicate, the more we understand. Participate in Safer Internet Day this year by telling your story online. We welcome you to use our 7-day free trial of Videoscribe to create your story and share it with your community on social media.
Don't forget to use #SID2018 to be a part of the conversation!
Create, Connect and Share Respect: A better internet starts with you
#SID2018