We talk a lot about how versatile VideoScribe is and that you can use it to create professional-looking videos on literally any topic. But in today's blog we have the perfect story that proves this to be true.
Anshul Raja is the author of best-selling student study guides 'How to ACE Your A-Levels' and 'How to ACE Your GCSEs', as well as founder of student support and mentorship programme Academic Underdogs.
To market his study guides, Anshul created an explainer video using VideoScribe that resonated with students and kick started his successful career in writing. We're really excited to be able to share more about Anshul's process and journey with our readers.
Big thank you to Anshul for discussing this with us!
The top results Anshul realised with VideoScribe:
Anshul's VideoScribe explainer video told a story that connected with students on an emotional level.
Facebook ads featuring this explainer video reached over 2 million students.
With the exposure, both of Anshul's books soon became no.1 best sellers in the secondary education and study skills categories!
Please can you tell us a little about yourself and how your books started?
I first got the idea for my business during my final two years of study (A Levels). When I collected my first year results I saw that I'd flopped really badly achieving only D and U grades. This motivated me to do things differently and build a set of principles that would help me to be more productive and achieve more.
After putting these habits and principles in place, I managed to turn my grades around to straight As in the second year! My teachers said it was the best turnaround they'd ever seen. I then went to University College London and finished with a first class degree, again using all the principles I learnt in that year.
After I graduated I worked in finance until I took a sabbatical to figure out how to write a book that would help students who like me had failed their exams. I quickly published my first book on Amazon.
I then tried to market it with Facebook ads and other marketing tactics but they all had the same problem. They only used text! That's when I started looking into whiteboard animation and found VideoScribe.
How did you use VideoScribe to launch your books?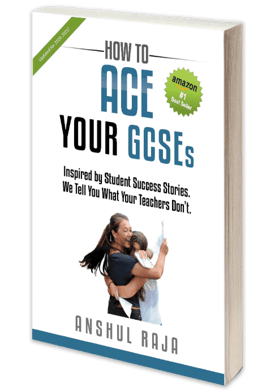 My strategy was to use video to tell a story that would lead to students visiting the Amazon buy page for my book. To do that I created an explainer video. However, when I started making the video I really wanted it to be funny but after testing it on students and my family it just wasn't working.
Instead I tried leading with my own story and the pain I'd felt failing my exams and then discussed how I'd overcome these challenges and turned my results around. In terms of actually creating the video, it was as easy as recording a voiceover on my phone and piecing the rest together. And that did the trick, that simple video had over 2.7 million views on Facebook!
The whole process showed me that you don't need a whole lot of money to explain what you do well, it's about telling a good story clearly.
What made you choose VideoScribe?
I was drawn to whiteboard animation after I saw Ray Dalio's video on the economic machine. But when I contacted them they said they built the video in-house and it had cost them $80,000. Then I found VideoScribe had all the functionality I needed to make similar style videos for much better value. It was a no-brainer!
What results have you seen from using VideoScribe?
After launching my explainer video, I had a massive uplift in the reach (over 2 million people) of my Facebook ads and finally they were taking effect. Students were not only engaging with the ads but buying my book.
With the exposure, both of my books went on to be no.1 best sellers in the secondary education and study skills categories.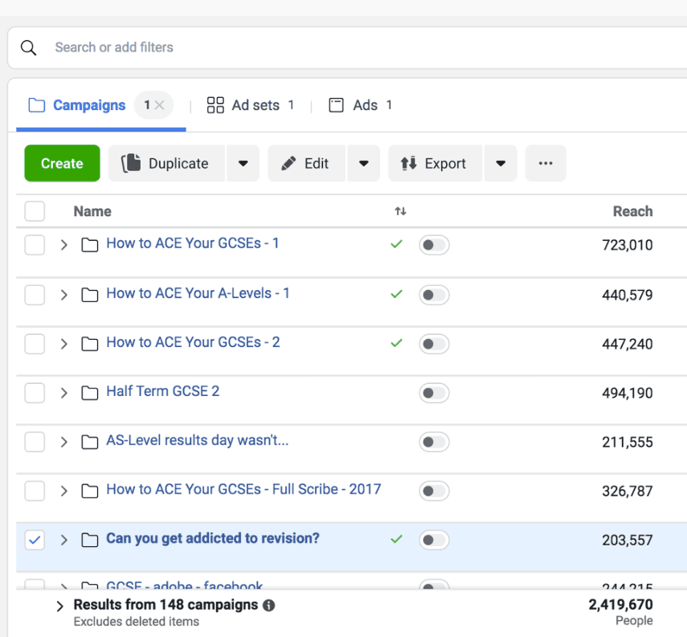 How will you use VideoScribe in future projects?
The next project I'm working on is bridging the skills gap between what graduates can do and what employers want. For me this disparity is an epidemic that's really affecting graduates and employers.
With that in mind, the next VideoScribe videos I'll be making will be about making a change from learning exam skills to learning life skills that will help in the workplace.
Thank you again to Anshul for sharing his story. If your organization could benefit from student support and coaching, please get in contact with Anshul and the Academic Underdogs team here.
If like Anshul, you've got a book, project or business you want to promote, spread the word with a VideoScribe video! Simply start a free seven day trial today to create your own explainer video.