It's Teacher Appreciation Week! So first things first, we have to say a big thank you to all educators like you who are literally changing students' lives! Whether you're a kindergarten teacher or university lecturer, your knowledge building, confidence boosting and supportive powers help students around the world develop themselves and reach for their dreams 👏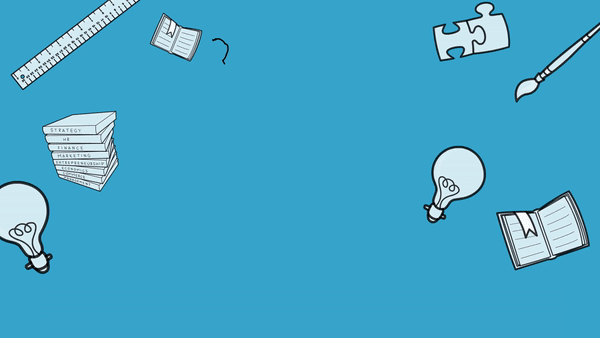 That's no mean feat! We know your incredible results don't happen by chance, it takes a whole lot of time, planning and energy to deliver engaging lessons that excite students. But we're here to help. It's our mission to provide you with all the tools to create impressive educational videos that hook students in and most importantly, are quick and easy to make. Read on to discover all our top tips and tools to help 👇
Educator's guide to animated video in and out of the classroom
Pupil attention spans are only 7-10 minutes long which makes capturing and holding their attention pretty hard. So, how do you keep students engaged? With video! Animations are absorbed 60,000x faster than text, and they improve the amount of knowledge your audience retains by 15%.
To start harnessing the power of video in your classroom, check out our complete guide to educational videos. It's packed with tips and advice on using video for learning, regardless of whether you're an animation newbie or a seasoned video pro.
Educational video templates
Once you're ready to create your own videos, we have just the thing to ensure it's quick, easy and most importantly fun! Our pre-made video templates do all the hard work for you, all you have to do is customize the details and hit download. They're then ready to share with your students in class, remotely or as a homework assignment.
Plus there are loads to choose from covering a whole range of learner ages, subjects and situations from teacher introductions to assignment instructions. You can find them all in VideoScribe today - just log in or start a free 7-day trial today 👇 But for today, we're walking through three of our most popular options ✨
Have fun in the classroom with animated challenges
Now this scrapbook style template is consistently in our top 10 and for good reason. It's hand-drawn sketchy style leaves plenty of room to get creative with text, images, photos and GIFs - just double click to edit any element.
You could edit the content together with your class to create a collaborative project, ask students to create their own versions to document a holiday, or just use it as the backdrop for your next lesson. That's the beauty of it - it can be whatever you want it to be! 🙌
Make introducing new topics quick and easy
If you're introducing a new concept, idea or subject to your class, video will be your best friend. The combination of audio, visuals and movement appeals to all learning styles and ensures the information sticks.
Creating your own topic introduction video is easy with our template - in just 60 seconds you can highlight the key elements of the concept and set the scene for deeper learning.
Keep students focused on their goals with lesson objectives
Lesson objectives are a great way to prepare students for each class and help them focus on what they need to do to achieve their goals. We've created a space themed template to help you kick start each lesson with a bang 🚀
To use these templates for your own videos, start a free 7-day trial of VideoScribe or join our creative community of VideoScribers by clicking below 👇