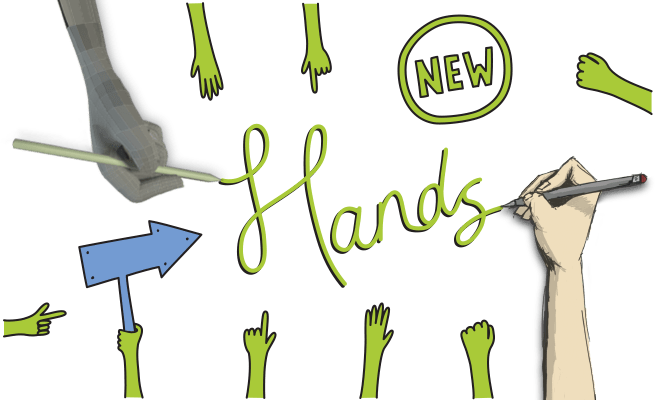 Give your whiteboard animations a totally different look with these new cartoon hands. Sparkol has added the first illustrated hands into VideoScribe. One is CG style, the other hand drawn.
Whether you're going for a comic book or futuristic look with your scribe, the new hands will make the style complete.
To use the cartoon hands, simply open VideoScribe as normal. You'll find them in the hand library with the others.
Any suggestions?
What other hands would you like to use in your scribe videos? Let us know on Facebook.