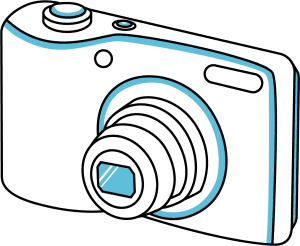 VideoScribe community members have a variety of skills and tools that they use to enhance their scribes.
Recently, we made a tutorial explaining how to convert images with a free tool called InkScape. We were asked to make a similar video explaining how this is done using Adobe Illustrator. So, we have made a new tutorial for all the Adobe Illustrator creatives out there.
Tutorial: converting images with Adobe Illustrator
This tutorial will show you how you can use Adobe Illustrator to convert your own pictures and snaps into SVG files which will come to life when animated in VideoScribe.
Watch the video to find out the best way to import your own image, create layers and change layer orders in Adobe Illustrator. This means you will be able to choose how the image appears and is drawn when it is animated in VideoScribe.
We'll talk you through how you can creatively convert your images and photos and get them ready to import into your VideoScribe animations to create unique, personal and professional-looking videos.
Other techniques and creative software to combine with VideoScribe
Want to learn how you can get more out of VideoScribe with clever techniques and by combining it with other creative software? Take a look at our Transforming Videos 101 blog series. You can learn how to create animated photo-realistic mockups with Photoshop, create showstopping PowerPoint presentations, or even convert your videos into PNG or JPEG image sequences.
Any ideas or requests?
We love to hear your feedback and ideas so that we can keep making the most useful tutorials for pro and new scribers in the VideoScribe community.
If you have any suggestions for a tutorial that you would like to see, please let us know by leaving a comment on the community request page.