What we love most about VideoScribe is that anyone, anywhere can create whiteboard animation video content at the click of the button. It's the simplicity of searching to find a pre-animated image, the easy drag and drop functionality, and the range of fonts (our hearts are fluttering 💕) - anyone can create video content! But have you ever wondered how you can create super polished VideoScribe videos? Well, look no further! To find out, we caught up with Jonny, the Head Trainer here for our Sparkol Academy and one of the world's longest-standing VideoScribe users (we're talking 6+ years). Together we've put together our top 5 tips to creating polished, professional-looking VideoScribe videos.
To put this into perspective, we've created two styles of video in one that both showcase VideoScribe. The first is the simplistic approach, and the second is a more professional looking version. Check it out!
Looks amazing, doesn't it?! If you want to create videos that look like this, get started on a free 7 day trial of VideoScribe. Already on your trial? Why not subscribe to a monthly or yearly subscription!
So, what is Jonny's first tip?
Get the pro video creation tips
1. Start with the backdrop to the scene and make use of backgrounds
The background can make or break a video. Consider color, textures, images, photos to really bring your story to life. In the example below, we're looking at a scene from a video that hasn't utilized a background.
Now let's look at that same scene with a few different backgrounds: color, texture, an image and a photo.
| | |
| --- | --- |
| Color | Texture |
| Image | Photo |
That just went from shabby to chic! When adding in images from the VideoScribe library to the background, don't be afraid to play with opacity. In the example above, we took the opacity down to 5% so it's subtle but not too overpowering to let the feature content shine.
2. Keep it simple, and consistent
This is one of our favorite tips from Jonny. Very quickly, scribes can look messy or disconnected by using too many styles of images from the library. Like Jonny says, keep it simple and consistent by choosing a certain style of images. Check out what we mean in these scenes:
Before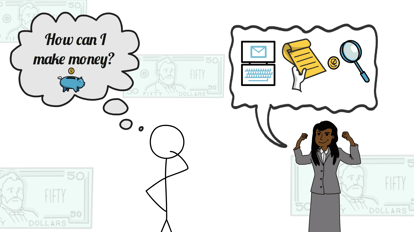 After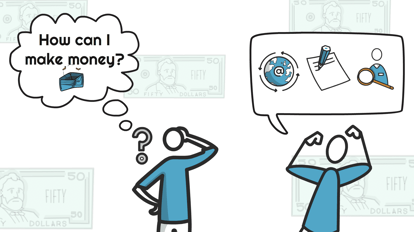 While we're here, to really keep up that polished and professional look, try and use only a few animation methods that work with your theme. If you cram too many different ideas into one video, it may start to look messy. And after all, you've just gone through the effort of selecting images to complement each other.
3. Plan your layout before you start
By planning your layout before you get started in VideoScribe, you'll benefit in two ways: you'll be able to make your video more quickly, and you'll be able to make the greatest impact with your transitions. Take for example the video we made below. We mapped out how we wanted the elements in each scene to appear and the transitions that would follow. The planning process takes minutes but can potentially save you hours in the later stages to really have that polished look. Check out our sketch and the finished product (we ♥️ 🌍)!
Sketch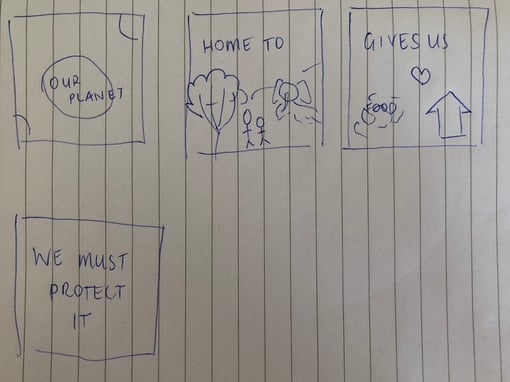 Finished product
4. Take advantage of the 'move in' animation feature
The illustrative drawing effect - with or without a hand - is iconic for VideoScribe, but it isn't the only choice you have. The move in animation feature is one of our favorite ways to make objects fly, walk or move across your screen. In the GIF below, we compare the effect as drawn and by using the move in effect. Which do you prefer?
5. Minimize text
In all the videos we create with VideoScribe for marketing, or even through Sparkol Studio (our bespoke video agency), we make sure text is kept to the absolute minimum. Of course, there are moments when text is best but always try to utilize visual metaphors and rely on voice-over to deliver the narrative. Not sure what we mean? Check out the example below!
With text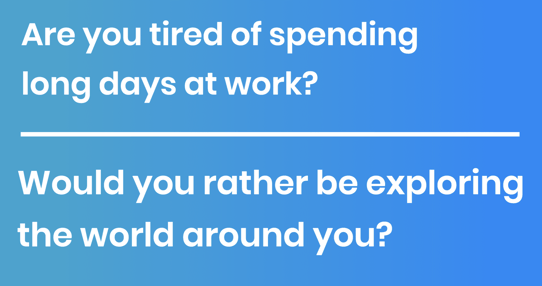 With visual metaphors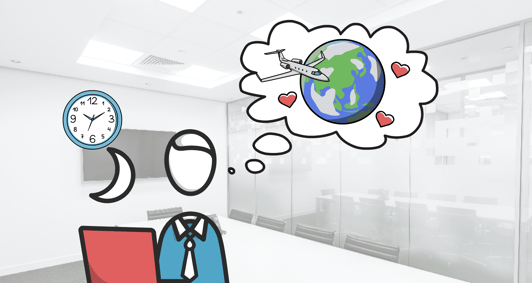 You don't need to be a professional to create professional-looking videos with VideoScribe. All it takes is a little bit of practice and knowledge!
If you want to learn more about the techniques we've used to take our videos from bland to GLAM, you can join our Udemy course on the 'VideoScribe Fundamentals Training: Creating Animated Videos'. Jonny is the mastermind behind our Udemy courses and takes you through each section. Join the thousands of people worldwide who are using Udemy to upskill today! But don't forget, you will need to have VideoScribe installed to make it really worthwhile. You can sign up for a free 7 day trial by clicking here, or if you'd like to purchase a subscription, you can do so here.