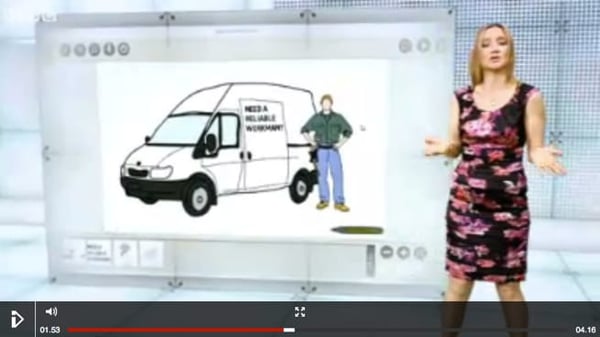 The BBC gave VideoScribe a glowing review this week. VideoScribe was featured on Click, the BBC's flagship technology programme.
Presenter Kate Russell called VideoScribe a:
super-simple package [that] lets you make whiteboard style animations, adding images, text, voice and music for a really professional finish in minutes.
She went on to praise VideoScribe as 'great for making a promotional or instructional film for your business'. She said that you could even 'use it to tell a story or present a really unique slideshow of your holiday snaps'.
Best of all the programme described our software as 'a fresh and modern style of animation that will look really impressive on your website or blog'.
That's what we're trying to do with VideoScribe – we're glad that the BBC agrees!
Watch the episode of BBC Click (VideoScribe appears at 1:16) or try VideoScribe for yourself completely free…