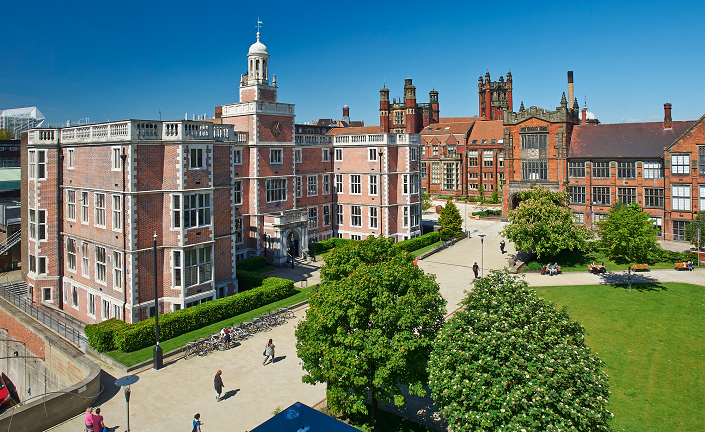 Attracting more than 20,000 students from over 100 countries is a huge challenge. But Newcastle University is rising to it. Social media co-ordinator Matthew Horne uses VideoScribe to create 60-second explainer videos for undergraduate courses. We asked Matthew how whiteboard videos help the university attract new students.
How does VideoScribe help you engage your audience?
We use VideoScribe to help present very formulaic information in a visually interesting style. A lot of course promotion videos in higher education use talking heads, nice cut-aways and a lot of gloss. This looks great but there's not a lot of cut-through. The visual style of VideoScribe stands out straight away which helps grab the audience's attention.
Why are scribes a good way to deliver course info quickly?
They're effective in two ways:
they're super easy to create and can be done in house at zero cost without looking like they've been done on the cheap
they look different to everything else out there so they make people pay attention
Because there's the written word to reinforce the voice-over, they work well with Facebook's autoplay feature. This means you can still get key information across without people needing to click for the sound.
What has the response to your scribes been like?
Comparing them with our traditional talking head videos, they've definitely had more engagement in a shorter period of time. But the two have different aims. Talking heads are there for student opinions, the scribes are for getting pretty dry course information across in an interesting way.
Are you planning more '60 Second' videos?
We're aiming to do one for each subject area we offer at undergraduate level. The schedule is for four a month. With three faculties, 24 schools and over 50 subject areas it's not a small task - but we're getting there!
Are you using VideoScribe in any other ways?
Now that we've got a library to showcase the style and what can be done, other departments are interested in using VideoScribe. This includes staff development training and academics interested in using the videos in their lectures.
My focus is on these 60 Second Subject videos but having the software to hand means it's easy to mock up a sample video to sell future ideas.
Thanks to Matthew at Newcastle University for sharing his experience with us. Got a whiteboard animation story to tell? We'd love to hear it. Tell us on Twitter and Facebook.