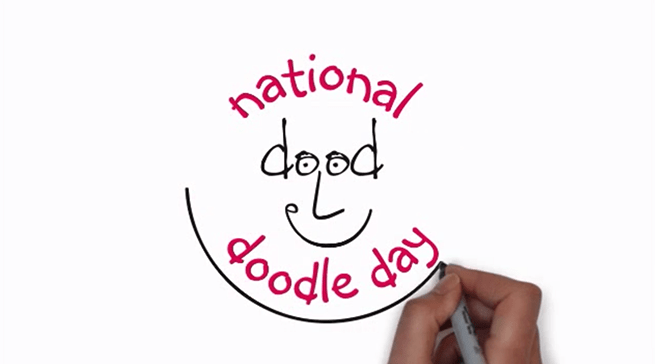 Today is Epilepsy Action's National Doodle Day in the UK. VideoScribe is being put to good use for the cause. Find out how you can get involved and help draw a line through epilepsy today.
National Doodle Day is Friday 7 March and marks the beginning of a month of fundraising to improve the lives of people living with epilepsy.
Celebrities including Colin Baker, Terry Gilliam and Gruffalo illustrator Axel Scheffler have donated their doodles for auction. Epilepsy Action are also running a 4-week doodle competition for schools, colleges, nurseries, groups and individuals.
All proceeds raised by the auction go towards providing information and assistance to people newly diagnosed with epilepsy and training and resources for volunteers and health care workers to provide better care for people with epilepsy.
So if you're a talented scribbler, submit your doodle – or even better, a scribed doodle – for your chance to win a cash or voucher prize.
Can you tell who it is yet?
National Doodle Day are using scribe videos to reveal the celebrity doodles on Facebook. What a great use of VideoScribe! Epilepsy Action will release one of their scribes every hour this Friday – follow the fun on Twitter via @DoodleDay.
The doodle scribes have been made by Eden Videos – a scribe production company in Bournemouth, UK. When they found out about Doodle Day, they kindly volunteered to turn ten celebrity doodles into ten funky scribes for the event.