Last month we shared a bunch of new changes, improvements, and features we've launched to VideoScribe for your browser, and it's not stopping there. A new year, even more features… and this month won't disappoint! VideoScribe for your browser has a new way for you to manage your video project… introducing the advanced timeline.
Creating videos and animated GIFs has been made so much easier with the timeline option. You can stick to using the standard drag-and-drop element option, or toggle the timeline on to make your animation timings easier to control, visualize the elements within your project, and reorder your elements in a faster manner.
How to turn on the timeline feature
Once you're in your project, head to the bottom left-hand corner of your screen to the Timeline toggle. Simply turn this toggle on and watch it change from the standard drag-and-drop timeline, to our new enhanced timeline.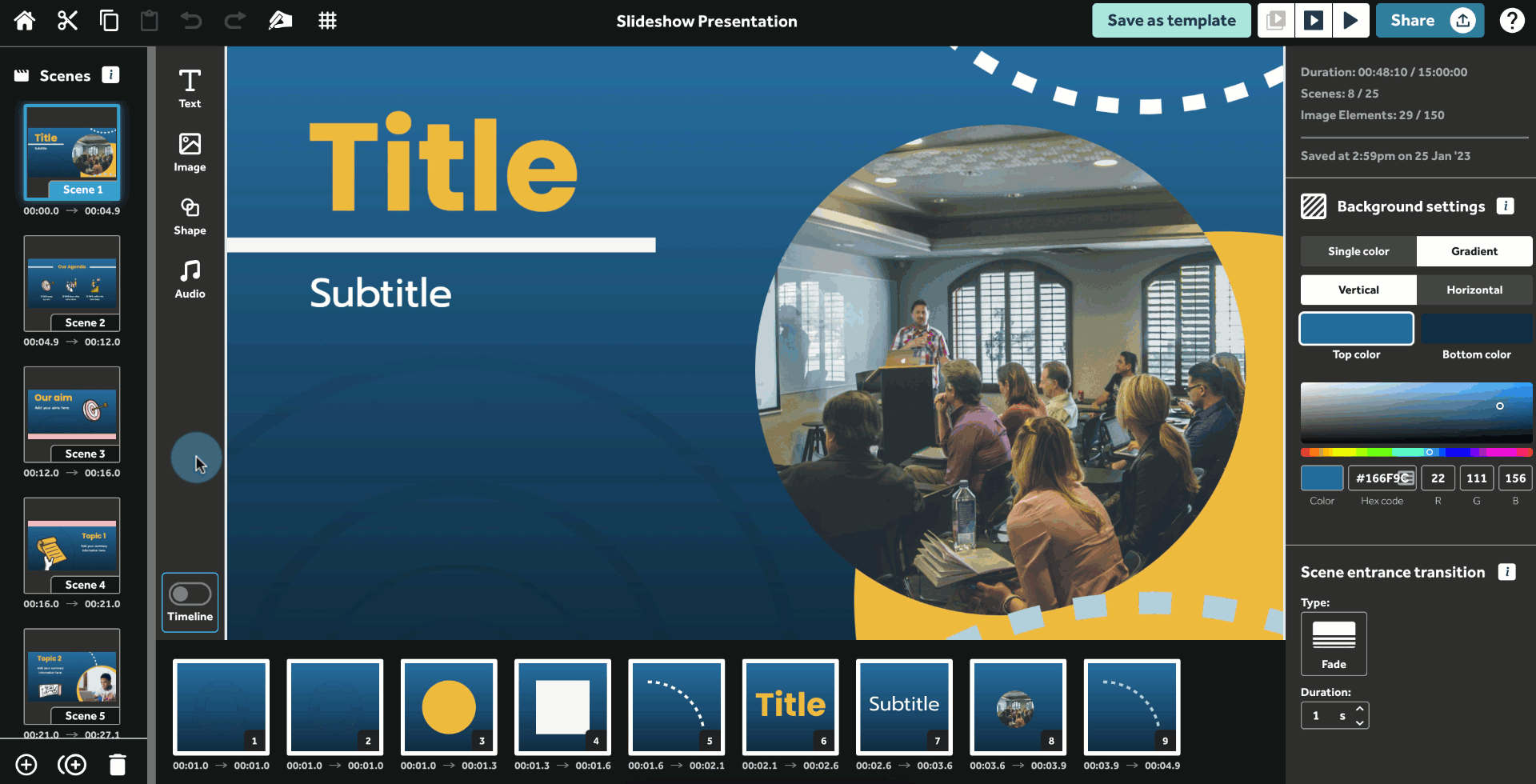 How to edit the timings of animations
By visualizing the elements within a project based on time, as well as sequence, you're able to more easily manage the timings of when the elements animate. You can quickly and easily edit the timings of the different animations.
To do this, drag the animation stages to increase or decrease their timings. If you stick to the standard drag-and-drop timeline, you will still need to adjust the animation timings on the right-hand panel. This removes an extra step, and you can easily see how the timings impact your overall animation, alongside the other elements in the sequence.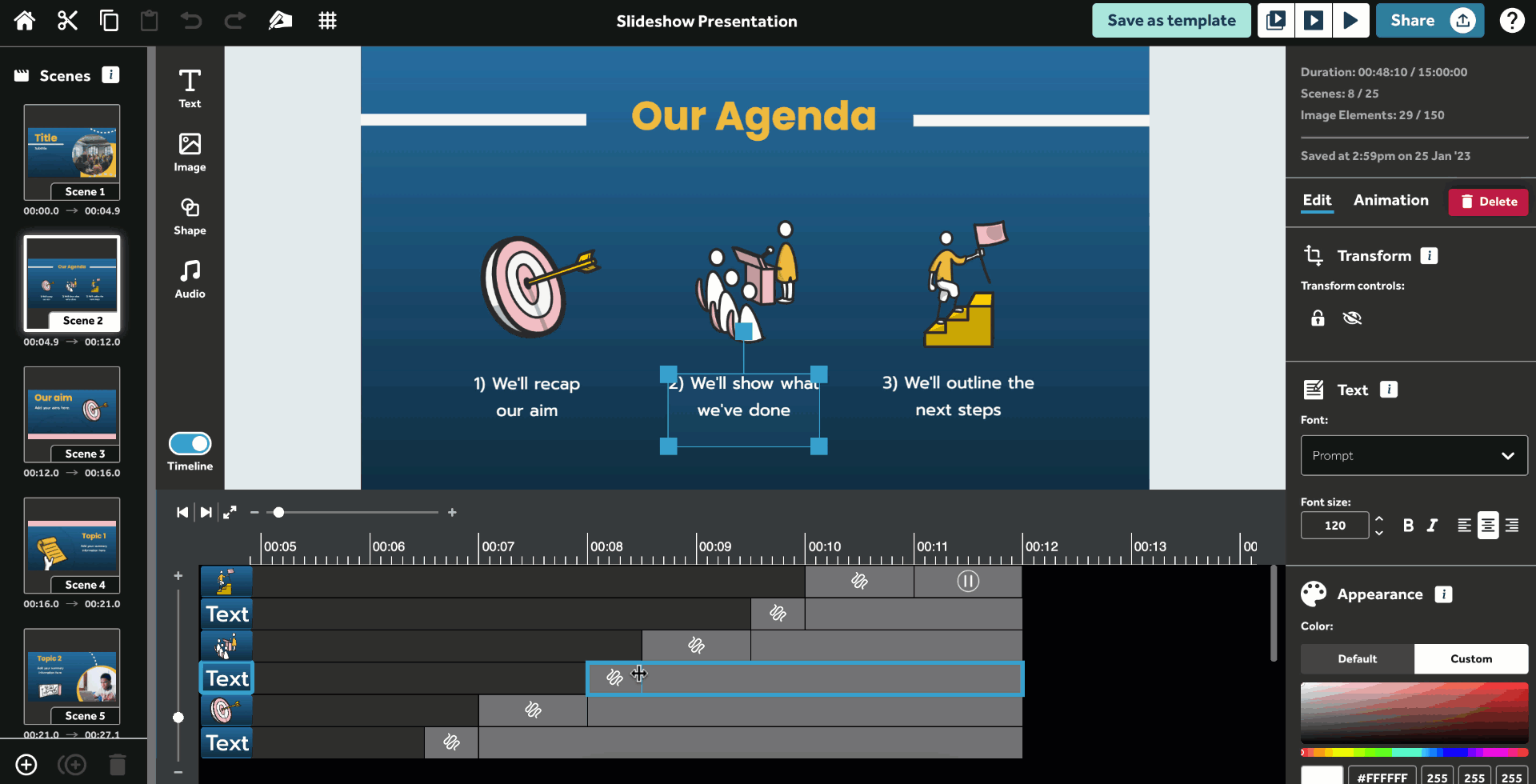 How to zoom in and out of the timeline
The timeline has added zoom controls so you can fine tune your element animations and timings with the zoom-in and out functionality. This gives you a new level of granularity, professionalism, and slickness for your projects. You can adjust your element timings, or zoom out to see a holistic view of the elements within your scene.
This also makes the reordering of elements a breeze! You have full control of how you want to work on your project - what level of zoom works for you to see everything you need and take control of your elements.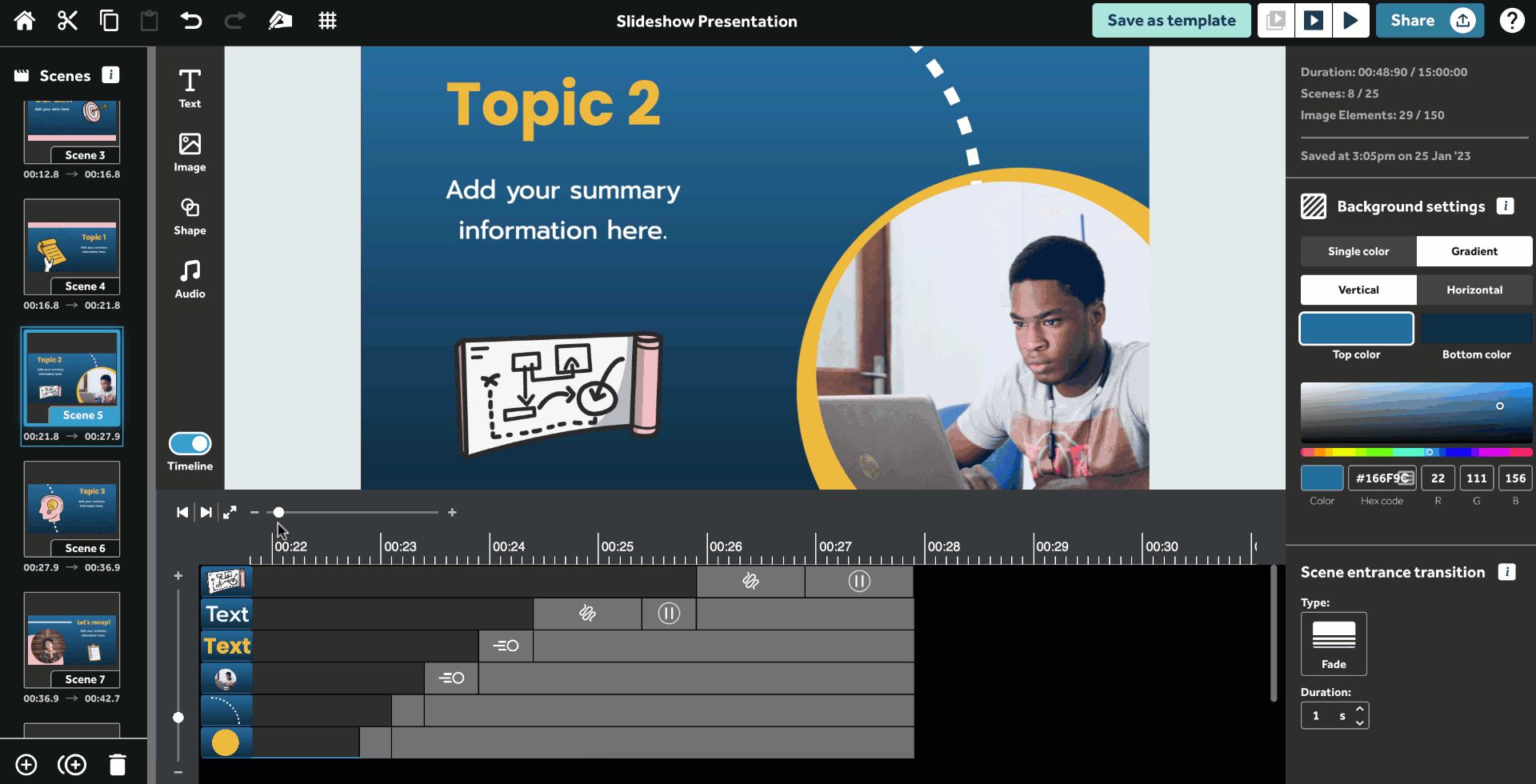 How to jump to the start or end of your project
Save yourself time scrolling between elements to get back to the start or end of your project. With the new timeline, you can quickly and easily jump to the beginning or end of your project. When you're working on a long scene, it can be time-consuming scrolling back to the start or end of the scene with the standard drag-and-drop timeline.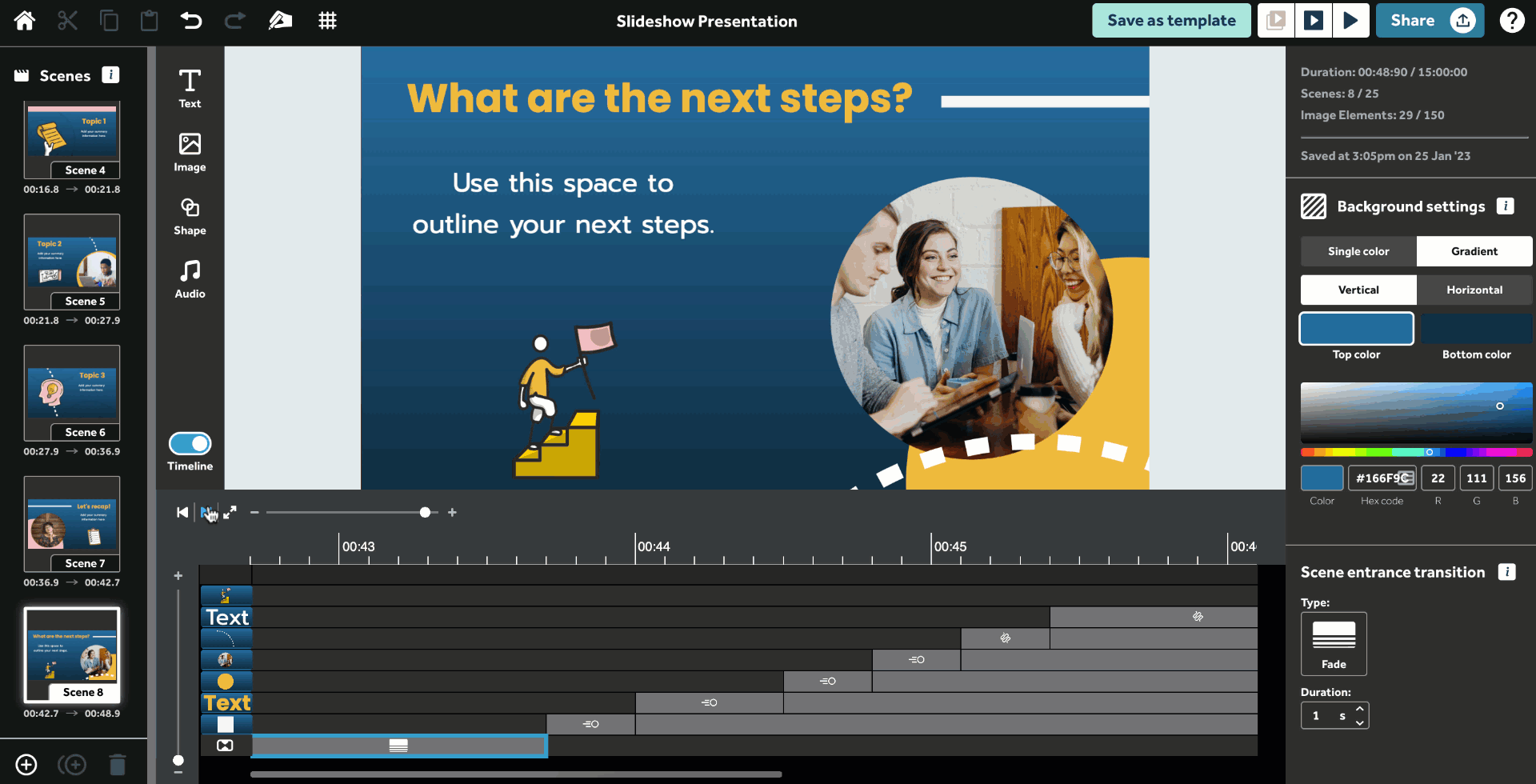 ---
And there you have it! Have you tried out the new timeline in VideoScribe for your browser? Let us know what you think by dropping us a comment below 👇
Don't forget, you can sign up for a free 7 day trial of VideoScribe to experience the power of the timeline and more. No commitment, no credit card, or payment details are needed. Happy animating!