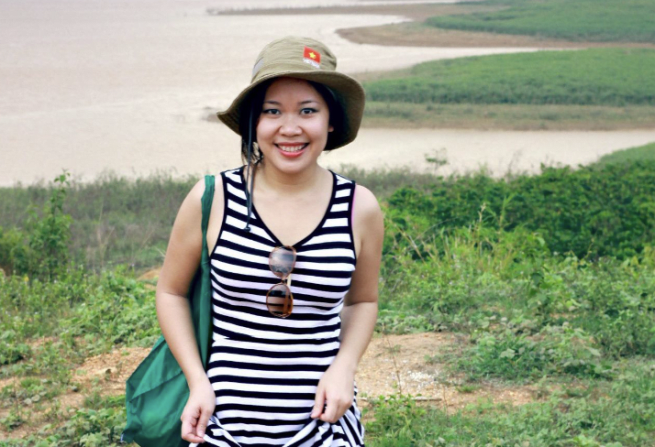 Yet again, one of your amazing scribes has taken the world by storm. Eva Huong, communications officer and former student of the Carnegie Mellon University in Australia, got in touch to let us know about her latest success using VideoScribe. When Eva first saw whiteboard videos online, she was enchanted. She recognised the medium's powerful storytelling potential and wanted to have a go at stop-motion scribing herself. But she was put off by the thought of all the equipment she'd need and how complicated it would be to edit. As she explored further she came across a video made using VideoScribe.
At that moment I still thought the teller had a camera on his head and was self-filming his drawing! [...] When I googled and found the software I purchased for a month, and spent the next 6 hours playing with the software until 3 a.m.
Eva soon realised that VideoScribe could be the answer to her problem. It requires no technical know-how and soon Eva was scribing about the issues that were important to her. In the final semester of her graduate degree, Eva decided to use VideoScribe to make a four minute scribe for her final project. Her presentation was met with clapping and congratulations. People kept asking her – 'Can we have the clips? How do you do it? Can we do more with it?' Eva was delighted. When she entered a video competition run by the Australian Taxation Office, Eva knew her scribe would shine:
https://www.youtube.com/watch?v=s81Qj35K78c
Among the three winning clips, mine was the only animated clip and watching the other winning clips, I can estimate that VideoScribe has saved me a big heap of work!
Eva's scribe won second place and she received $800 of gift vouchers towards her education. After she graduated, Eva became a VideoScribe Pro user and continued to scribe herself to success. She quickly began winning freelance animation jobs and later secured a full-time job in a content related position.
I got to do something I enjoy doing while earning good money with it! Isn't it great?
In her current role, Eva makes videos and viral clips for a public policy related project. She still finds time to scribe and has been promoting VideoScribe in her workplace.
I tell people that using VideoScribe can create as good quality work as a production team. [A] story can have as big impact as with any other traditional TVC or viral clip – probably more so in some cases given that it gives a new perspective.[...] VideoScribe opens up a new way of story telling with the highest engagement level for probably the lowest investment. The creativeness with illustrations is almost boundless and putting that on VideoScribe, we can do almost anything with a few clicks.
A lifelong fan of storytelling, Eva is planning to create a series of scribes that will celebrate her favourite folk tales. Congratulations Eva and thank you for getting in touch with your inspiring story. Share your scribing stories with us via Facebook or Twitter.