We're sure you've all heard about TikTok - the wildly popular social media app that has Gen Z (and more) swept up in the ever-evolving trends. Popularity on TikTok hasn't stopped and now, marketers around the world are embracing this platform to reach more of their audience. If you're like us, you've realized that what you do on your other social media channels isn't necessarily transferable to TikTok. Maybe you've been thinking, "How can we approach video marketing?". We've done the thinking (and research) for you and hopefully got the answers that will work for you.
For those who aren't too familiar with TikTok, watch our quick summary video.
Want to create videos that look like this? We made ours using VideoScribe! If you don't already have an account, you can sign up today for 7 days of free access with no payment details required to get started.
So, how should you approach video marketing on TikTok? There are essentially three ways about it: paid advertising, influencers, and organic content.
TikTok Advertising
Let's start by looking at the advertising side of things. TikTok allows marketers to advertise directly within the TikTok app, as well as their entire family of apps including Vigo Video (India only), BuzzVideo, News Republic, and more. Within TikTok itself, you have four placements to choose from: brand takeover, in-feed ads, hashtag challenges, and branded lenses.
Brand takeover ads
A brand takeover ad appears instantly when the TikTok app is opened and these placements have their pros and cons. Pro: it's the first thing the user sees. Con: it's limited to one advertiser a day so snagging that spot can be tight! You can link directly to your website, to your TikTok videos or a dedicated app page.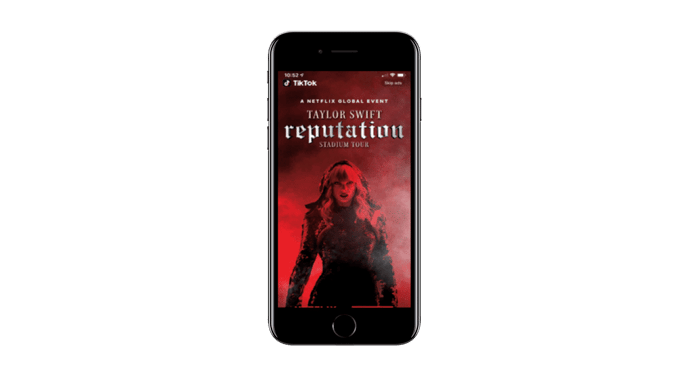 In-feed ads
In-feed ads are like most ads we see on our social networks - they're part of the TikTok video feed, or placed at the bottom of organic TikTok videos. The in-feed ad is the more 'affordable' option with the CPM costing around $10.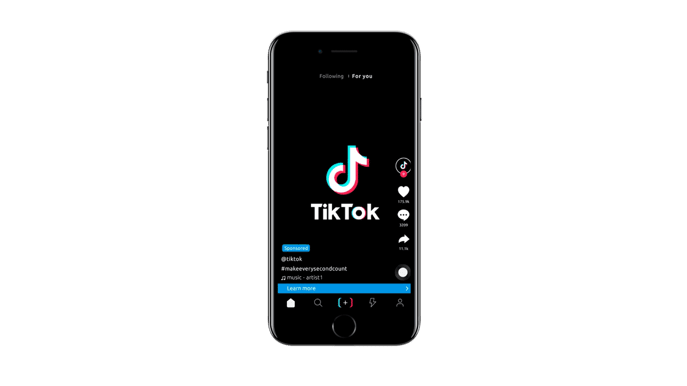 Hashtag challenge ads
The other end of the cost spectrum is the hashtag challenges ad placement. Firstly, you have to partner with TikTok's marketing team to create a sponsored hashtag challenge that's enticing enough for TikTok users to share content. These placements are pricey, with brands paying a flat fee of $150,000 for six days to establish the hashtag challenge - let alone promoting the #challenge. If you're looking at the hashtag challenges placement, we hope you've got deep pockets!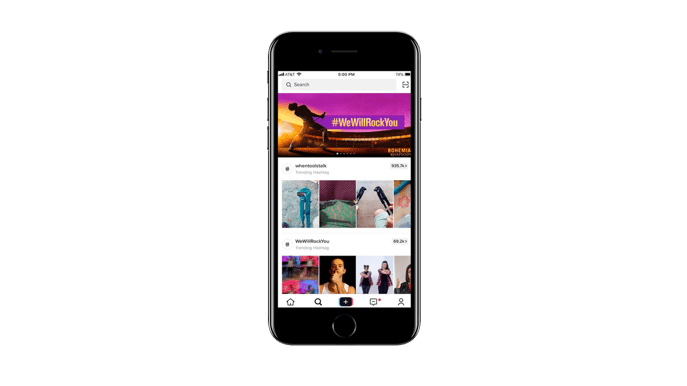 Branded lenses or effects
Branded lenses/effects are something we've all grown to love through Snapchat and Instagram. This placement is essentially a brand-aligned filter or effect for users to create content with your brand's design and augmented reality.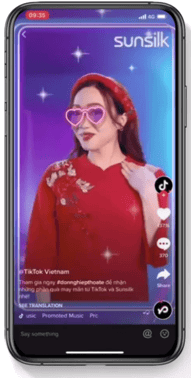 When thinking about your ads on TikTok remember that you are limited to 80 English characters only - basically one short sentence. Get your message across quickly and, if your character limit allows it, get your hashtag in there. TikTok's range of advertising options will continue to grow so keep an eye on this space!
TikTok Influencers
The next way you can start promoting your brand on TikTok is with their influencers. Working with TikTok's influencers will get your brand (and content) out to a targeted audience of really engaged users. Major record labels have been using influencers on TikTok to help release tracks during the COVID-19 crisis. Major TikTok'ers like Charli D'Amelio has helped songs reach at the top of the charts (and stay there week on week). But once again, it's not cheap. Charli reportedly makes $25,000 per TikTok video!
TikTok Organic
If advertising or influencer marketing doesn't feel right for your brand, you can always contribute the platform organically. Start by creating your brand's own channel and uploading videos relevant to your business. What is relevant for your brand on TikTok we hear you ask? We got our heads together and came up with a few creative concepts for you to embrace and adapt:
1. Show your product in use!
If it's a cleaning product, show it being used. Find clever ways to capitalize on existing trends. Do you sell window cleaners? Jump on the wipe it down trend!
2. Are you an educator?
Give a tour of the campus; chat to students, show them throwing a ball around, having lunch, or bonding over a drink. Remember, TikTok's primary audience is Gen Z.
3. Are you a fashion retailer?
For fashion retailers, use clever editing to show multiple versions of your clothing lines, shoes or handbags.
4.
Do you make or sell furniture?
Do you specialize in flat pack homeware? Or are you a custom furniture builder? Why not create a video in hyper-speed showing the build of a new furniture item with a before and after.
5.
Do you work with food?
Or maybe you work for a restaurant or cafe. Or maybe you're a budding food decorator. Why not show off your skills in action! Who doesn't love guac?! 🥑🥑🥑🥑
This isn't an exact science and you have to remember to be reactive to what works, and what doesn't with the TikTok audience. Want to create whiteboard animation videos (or another other style of video) for TikTok? Get started with your free trial of VideoScribe today! We made this cute little TikTok video showing Ash's super simple pancake recipe. Deeelish!