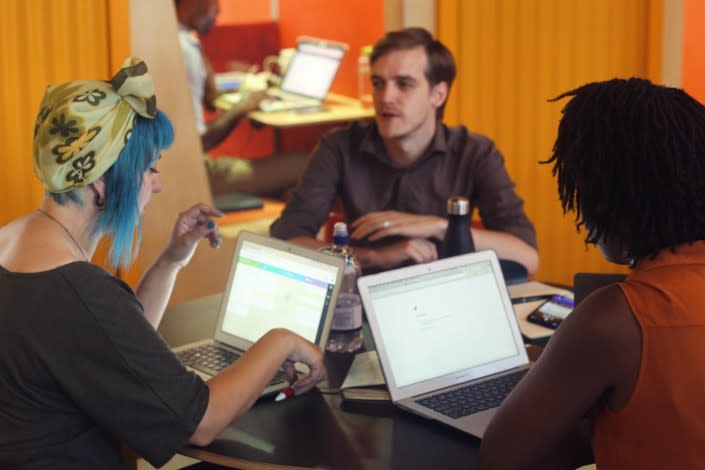 It's fair to say Bristol is at the top of its game when it comes to technology. In 2018 the city was hailed the most competitive and productive tech cluster in the UK.
Within its 460,000 population (FYI London is 9,18,500) are some truly amazing businesses, leading the way in tech.
Vanessa Champniss is a marketing communications professional at TechSPARK, an information hub for all things tech in Bristol, Bath and the West of England. Its mission is to shine a light on tech innovation and celebrate the brilliant people behind the companies and products here in the South West.
She recently discovered VideoScribe and we caught up with her on how she's integrated the tool into her life as a busy marketer!
Q. How did you hear about VideoScribe?
A. A video from Sparkol (the makers of VideoScribe) appeared in my Twitter feed. It had such a strong 'stand-out' effect that I stopped scrolling to find out how it was created. As a marketer I'm always looking for new ways to tell a story, so I signed up for a free trial.
Q. What have you used the tool for?
A. I'm relatively new to VideoScribe, but can see it will be useful in a number of different aspects of our work – both externally for brand communications, and internally for presentations. So far we've used VideoScribe for social media marketing. We can create a scribe in 20 minutes and publish it directly to YouTube. Telling the same story through text or static images simply won't have the same cut-through.
"We can create a scribe in 20 minutes and publish it directly to YouTube."
The marketing landscape has changed and consumers are less susceptible to traditional advertising – the old-fashioned one-way communication. Brands now need to engage consumers with a narrative or story. These stories need to be told in a way that will resonate with their audiences (a recent study claims that by telling their brand story well, companies have the power to dramatically increase the value of their products or services).
"VideoScribe is a compelling vehicle we can use to bring a brand story to life."
Q. What do you like about the software?
A. The main benefits are its flexibility and simplicity. What appear to be sophisticated animations can be built quickly from scratch, using the intuitive interface. The comprehensive library of images and music are also excellent, and the fact you can import your own images means you can determine the exact tone-of-voice you need for your brand or campaign.
Q. Do you have experience in video production?
A. No, not at all. I used to commission commercials, but no direct video production experience.
Q. How do you go about creating your explainer videos? (from having an idea to video completion)
A. It depends on the complexity of the idea and its message. I'll execute a simple idea directly in VideoScribe, but for a more complex story, I'll plan first – I'll sketch a rough storyboard before starting.
Q. Would you recommend VideoScribe to other marketers?
A. Yes, it's a great tool – simple to use, and it generates an extremely professional output. Arguably more important, our videos so far have produced extremely positive results on social media; in one of our recent social media campaigns, VideoScribes were some of our top performing tweets.
"Our videos so far have produced extremely positive results on social media"
TechSPARK aims to be an informative source that provides news, resources, events and offers an up to date list of tech jobs across the whole region.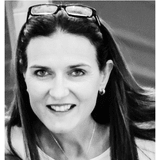 Watch Vanessa's most retweeted VideoScribe creation here: