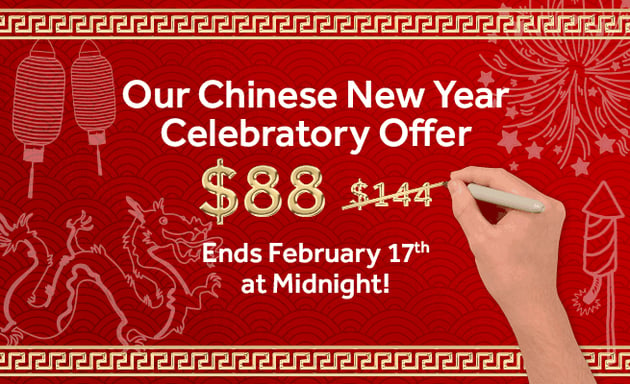 Gung Hay Fat Choy!
Wishing you happiness and prosperity in Cantonese!
On February the 16th, VideoScribe is celebrating Chinese New Year along with millions of others around the globe.
2018 is the year of the dog; it comes every 12 years and has previously fallen in 1922, 1934, 1946, 1958, 1970, 1082, 1994, and 2006.
Those born in the year of the dog symbolize good fortune. They are also likely to be independent, sincere, loyal and decisive. Having a friend, who is born in the year of the dog, means you have a loyal and dependable friend who at times, may also be stubborn.
Want to explain your chinese zodiac sign? Create your own Scribe today with a 7-day free trial of VideoScribe.
Better yet, take advantage of our celebratory offer! Enjoy VideoScribe and create unlimited explainer videos for 12 months for only $88!