June 1st marks the start of Pride - a month dedicated to celebrating LGBTQ+ rights and promoting equality around the world.
We've created three brand new customizable video templates to show our support and help you join in the fun. But before we get into the animations, let's recap exactly why Pride month is so important 👇
What is Pride Month?
Pride month takes place every June and it's all about joining together to celebrate how far LGBTQ+ rights have come while appreciating that there's still work to be done. It's also a chance to raise awareness of Pride history, the issues facing the community and ensuring LGBTQ+ equality.
It's usually celebrated with colorful parades, concerts and marches throughout cities across the world. We thought it was only right we help you join the conversation and celebrate in style with your own Pride animations that are perfect for sharing online.
The following templates are ready and waiting for you in VideoScribe. If you already have a VideoScribe subscription, just login and click to start editing our templates. Or if you're new to VideoScribe, start a free 7-day trial to use them 👇
Now let's check out the templates! 🎉
We had to kick things off with a super bright, vibrant and colorful template packed with fun and personality. This is the perfect attention-grabbing animation to share on social media, in emails or with your friends and family to show your support for the LGBTQ+ community.
The landscape template is perfect for posting on YouTube, using in your email marketing campaigns, in blogs or sharing on your website. This template is also available in a square canvas in VideoScribe for browser which is the ideal size to post on Instagram, Facebook, Twitter and LinkedIn.
While the rainbow flag is widely known as a symbol for the LGBTQ+ community, there are other flags that help reinforce each section of the community that we wanted to highlight in our second template.
Again, this bold and fun template is perfect for sharing and ensures your message is hard to miss! Remember, all elements are fully customizable so you can really make this your own by switching out the message in the heart, adding extra flags or changing the colors. Just have fun with it and get creative!
This template is also available in a square format so you can easily post it on your social media platforms to celebrate Pride month with your audience.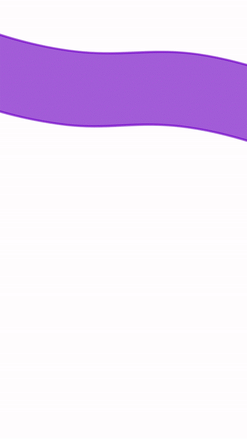 Our new vertical template is the perfect way to brighten up your Instagram page with reels and stories. This template can also be shared on TikTok, YouTube shorts and on Facebook stories.
To customize this template simply switch up the colors, change the fonts and it's good to go! You'll have a unique and eye-catching social media video to post in just a few clicks.
To use these templates today, start a free 7-day trial of VideoScribe or join our creative community of VideoScribers by clicking below 👇