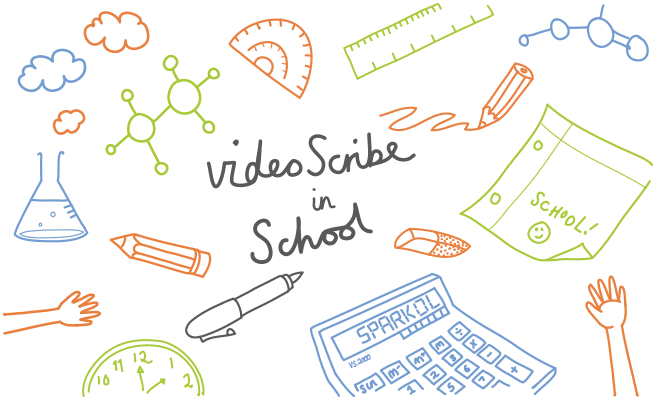 VideoScribe is a perfect tool for learning. Teachers and students use the software to teach and learn. A college IT lecturer explains how he puts VideoScribe to good use – and why he enjoys using the software so much. Stuart is a lecturer in a higher education college in Jersey. He twice sent us feedback on how he uses VideoScribe (we've added the subheadings just for this blog post).
How do you use VideoScribe as a teacher?
I use VideoScribe to help with teaching and learning. It is a very powerful tool for getting often complex theories and concepts across in a visual way that is both engaging and fun. The main purpose of the videos I make is to recap on material taught in class and to provide a hint as to the key concepts that they will be examined on later. Students can look at the videos in their own time and pick up on things they may have missed in class.
And do students actually watch the videos at home?
Students tell me that they like the videos and do watch them. I have over 1500 views for the 6 videos that I have uploaded to YouTube so there is evidence that this is true.
Why do your students like your videos?
Students tell me they love the videos I make because they can watch them in their own time, rewind them, review them over and over and that the highly visual aspect helps their understanding. They like the humour I try to embed into the videos.
What are the benefits of VideoScribe for you as a teacher?
The key to all learning is that students have to be engaged. For any teacher this means trying new things, being a bit different, trying to inject some fun and humour into our teaching materials and so forth. As a teacher I am able to be creative in my approach to delivering what can sometimes be dry material. This means I am having fun putting together resources that the students like to use.
You're actually enjoying it!
I really love the software, not only because they seem to work for my students, but because I actually really enjoy making them! It's fun for me and I hope that comes across in the content of the videos themselves. While they continue to watch and enjoy them I will continue to make them as anything I can do to help them to progress is worthwhile.
What's next?
I have views of my videos from people all over the world, so the audience reaches far beyond my classroom. My next step is to get my students making their own videos as part of their assessment, giving them a fun alternative to writing reports. Find out more about VideoScribe in Education…