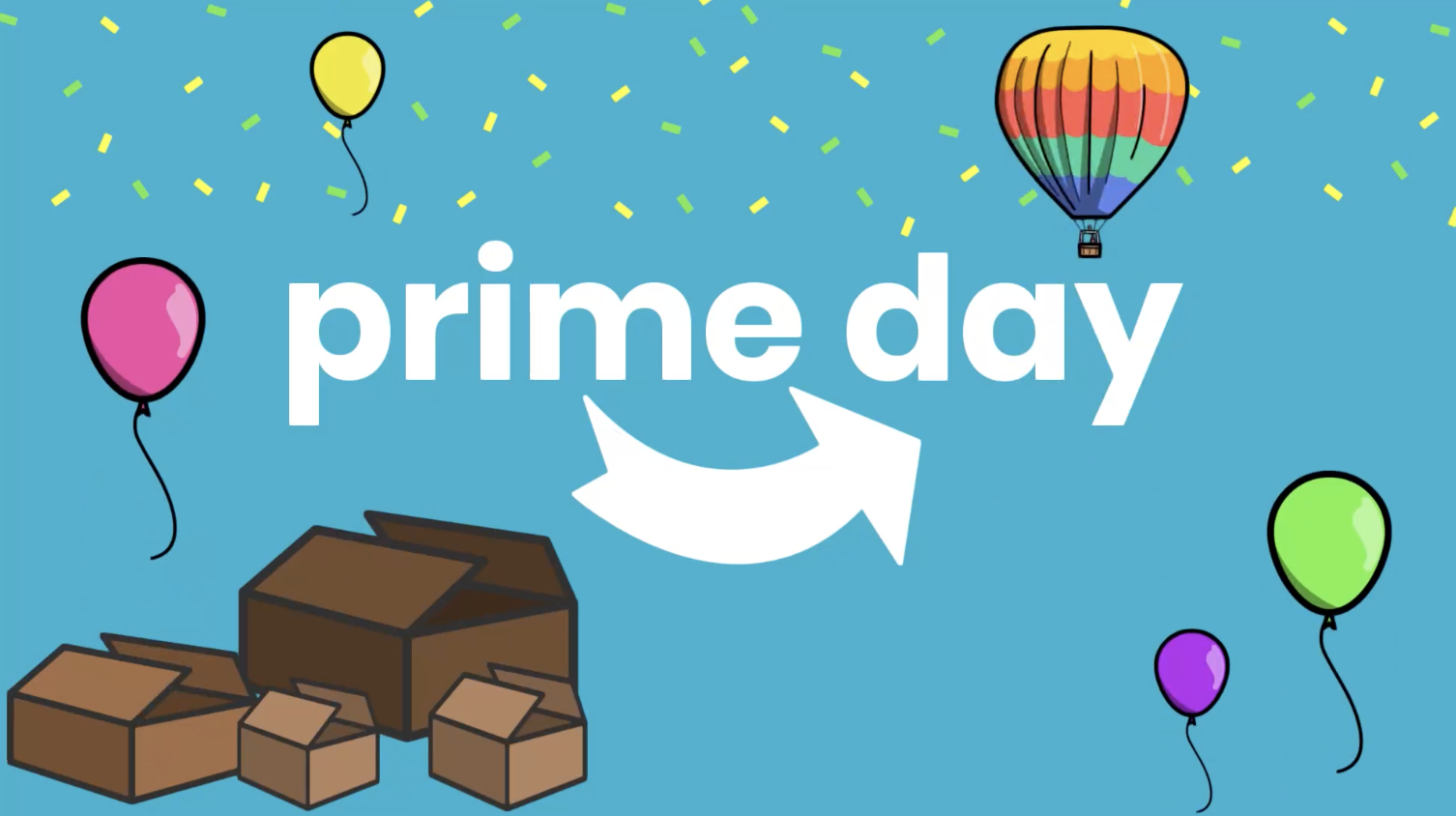 Calling all bargain hunters! Amazon Prime Day is upon us and July 12th-13th will bring you two days of awesome shopping deals.
AND we're running a 25% off sale on annual VideoScribe plans, valid for the first year of your plan. Just click the button below and use code AMAZON25 to redeem the offer.
Want to see the deals? We've rounded up 5 great ones to jump on ahead of sale day. Check them out below 👇
Tablet Deals
With a tablet, you can create awesome video content on the go! From Apple iPads to Samsung, get your hands on a new tablet in the Prime Day sale. And, did you know you can use VideoScribe from anywhere on your tablet? Just log into VideoScribe for your Browser and you're good to go! Check out this blog for all the best tablet deals ahead of the sale.
Laptop Deals
Maybe you prefer to use laptops for your video content creation? Well, look no further than these laptop deals. To create video content from your home or office, just log into VideoScribe for your Desktop on your laptop and you're all set.
Photoshop of free (for Canadians)
Photoshop has been made available for free on the web, at least in Canada. If you're lucky enough to live in Canada, simply head to this link and sign into your Adobe account to access the free version of Photoshop.
Free trial of VideoScribe
Sign up for a 7-day free trial of VideoScribe to start creating animated videos with ease. Unlock our key features with your free trial including scene transitions, our ever-growing image library and plenty of customizable video templates. Get started with your free trial here.
Discount on VideoScribe Udemy courses
Don't miss out on exclusive discount on our VideoScribe Udemy courses! From our fundamentals to our expert course, click the links below to redeem your discount 👇
Click here for the Fundamentals Course discount.
Click here for the Advanced Course discount.
Click here for the Expert Course discount.
So there you have it! Our round-up of the 5 best Prime Day deals for 2022. Be sure to get your hands on these offers before 13th July 2022.