A public relations crisis can deter good business growth if not immediately fixed. A PR crisis can happen unexpectedly, and the ensuing backlash may result in a tainted brand reputation, lower sales, and a very frustrated marketing team.
When this happens, you may try to fix the damage with a crisis management plan. While it may take years of good, consistent service to repair the damage the PR crisis has caused, you can speed up this process by combining PR and influencer marketing.
Influencers are seen by media consumers as inspiring and authoritative individuals. With the thousands of followers they typically have, influencers can help boost the admiration people have for your brand. Due to this, proper influencer campaigns can positively inspire public opinion toward your brand.
In this post, we'll reveal three ways social media influencers can help you solve a PR crisis.
1. Increases Brand Visibility
Inherently, a PR crisis can bring in negative brand awareness. But you can turn this around with good PR and influencer marketing. When people learn of your brand through the positive affiliations you have with influencers, it's easier to gain their attention and trust, even amid a crisis.
Having influencers showcase your brand story and products can help drive visibility across various platforms. For example, the fast fashion company Shein uses micro-influencers to reach beauty and fashion audiences on various social media channels. This was a strategic approach to create a fresh perspective after the news trend about their poor ethical practices.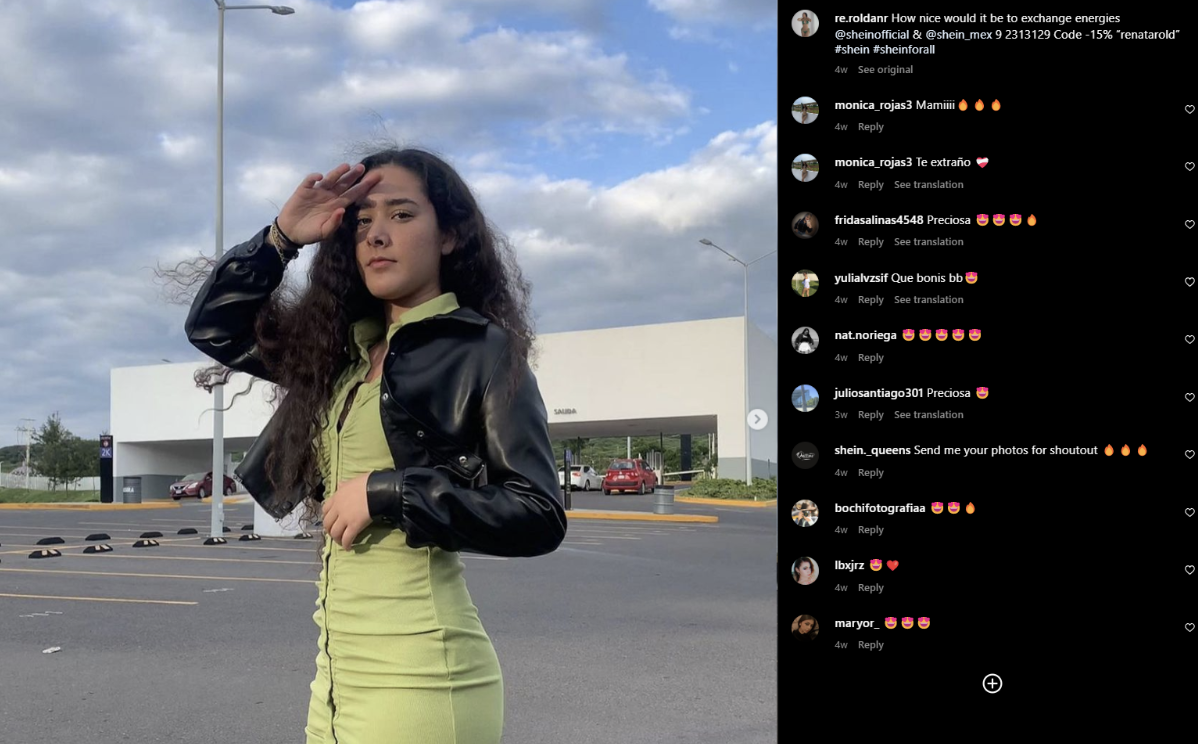 The influencer shown above has over 26k Instagram followers and is wearing a Shein outfit. Shein's use of micro-influencers also allows them to reach potential customers, particularly those who don't know about its persisting ethical issues. This is Shein's social media strategy.
Influencer marketing campaigns deliver your brand to more audiences in a manner that can help counteract the damage your crisis may have caused.
Also, if you have a PR message, you can use influencers to get this message across. The influencer can have dedicated content discussing the issue. They can bring your PR statement to their audience, applying their personal touch, thus remedying the damage of the crisis.
But select your influencers well. Their target audience must also be your target audience. You'd want to make sure that the people who see your brand also engage with it. This brings us to our next point:
2. Drives Brand Engagement
Corporate tone and PR statements may get an official message across. A PR crisis agency can help you with setting this up. But, sometimes, you might need a third party to speak for you. This will add authenticity to your public statements. That's where your agency may turn to influencers.
Influencers have a certain appeal that resonates with an online community, drawing a following to them. They're experts when it comes to creatively getting a message across.
They know how to craft their message and utilize video creation tools like VideoScribe to produce content that attracts engagement. Use that to your advantage by partnering with the right influencers. They can evoke positive sentiments, improve public perception, and boost your brand engagement.
In January 2018, Ulta Beauty was under fire due to reports that they resell used products. The employee stories kept coming in after the viral Tweet below. This did not do Ulta Beauty's reputation any good — especially in the beauty industry where safety is an utmost concern.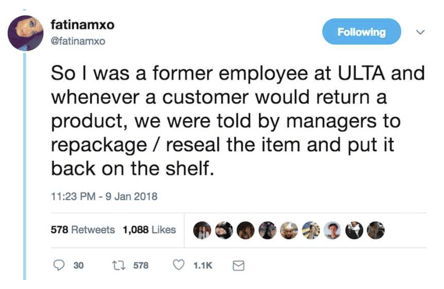 Ulta Beauty utilized a YouTuber by the name of "CoffeeBreakwithDani" (412k subscribers). Immediately after the alleged reselling, Dani uploaded a video that focused on Ulta's rewards program and products. She drove new audience engagement to Ulta in doing so. This is an example of effective PR and influencer marketing.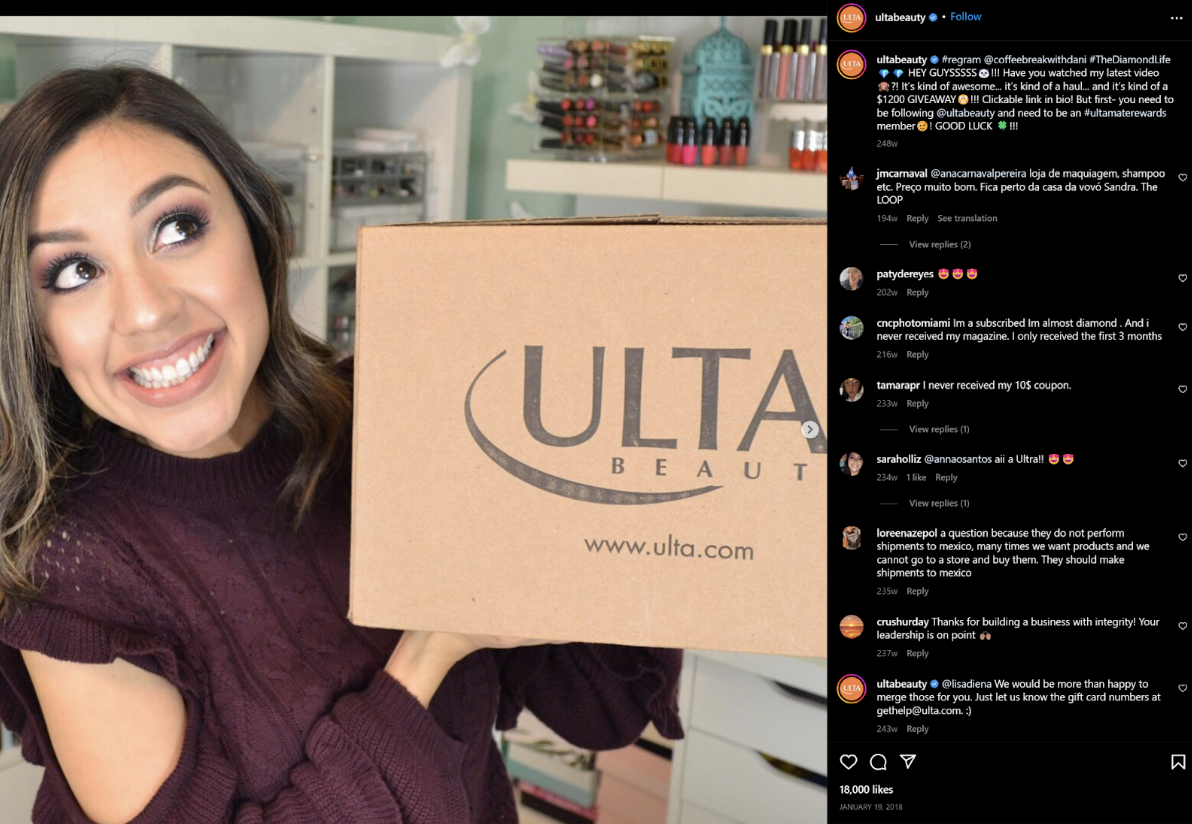 Social media users respond well to influencer content. Content published by influencers is usually entertaining, making it an ideal medium to bring your brand across.
Your brand can benefit from an increased engagement rate. Influencer marketing can complement your social media marketing and content marketing efforts, bringing in more brand engagement.
3. Helps Dominate the Search Results
During a public relations crisis, news about the mishap dominates search results. For instance, when users perform a search for your brand, autosuggest may include "Brand name + 'lawsuit' or 'issue'" as one of the suggested searches.
Shown below is the "Activision lawsuit" climbing Google's autosuggest after allegations of sexual harassment within the gaming company back in October 2022.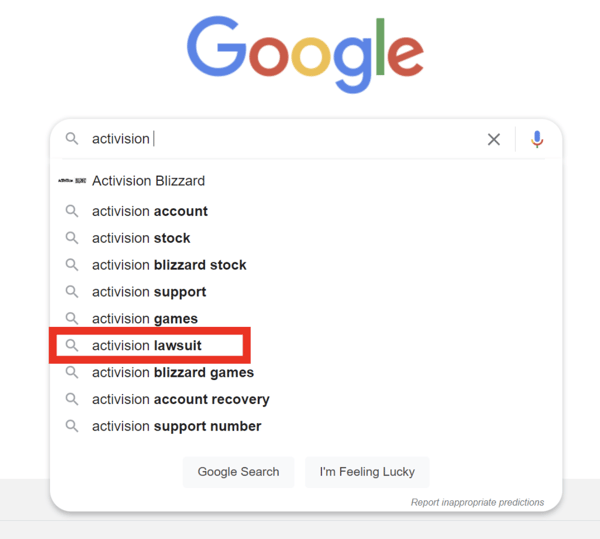 Your company's crisis may even be featured on Google's "Top Stories" SERP feature when users search your brand's name.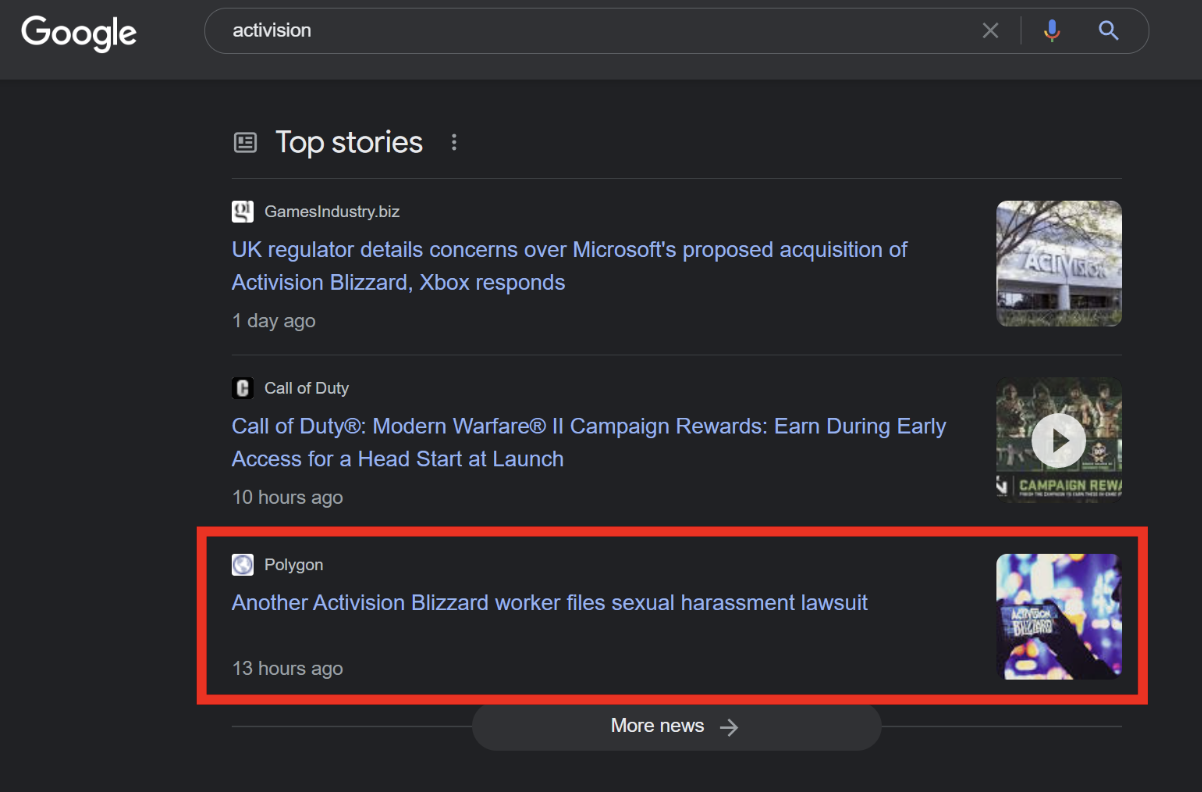 It's bad when news about the company crisis dominates search rankings. Ranking negative news will turn away interested leads, resulting in lost marketing ROI.
As established earlier, influencers will drive visibility and engagement to your brand. They will also be instrumental in creating new positive content for your brand. This results in fresher, more relevant discussion among the public.
Publication houses will write opinion pieces about you. Writers and editors will be more informed. With an influencer marketing strategy, you can shift news articles in your favor, allowing good news to outrank the bad news.
Even your own content team can work hard to produce fresh content about your collaborations with the influencers. And this should be fairly straightforward with an AI content generator like Ask Writer.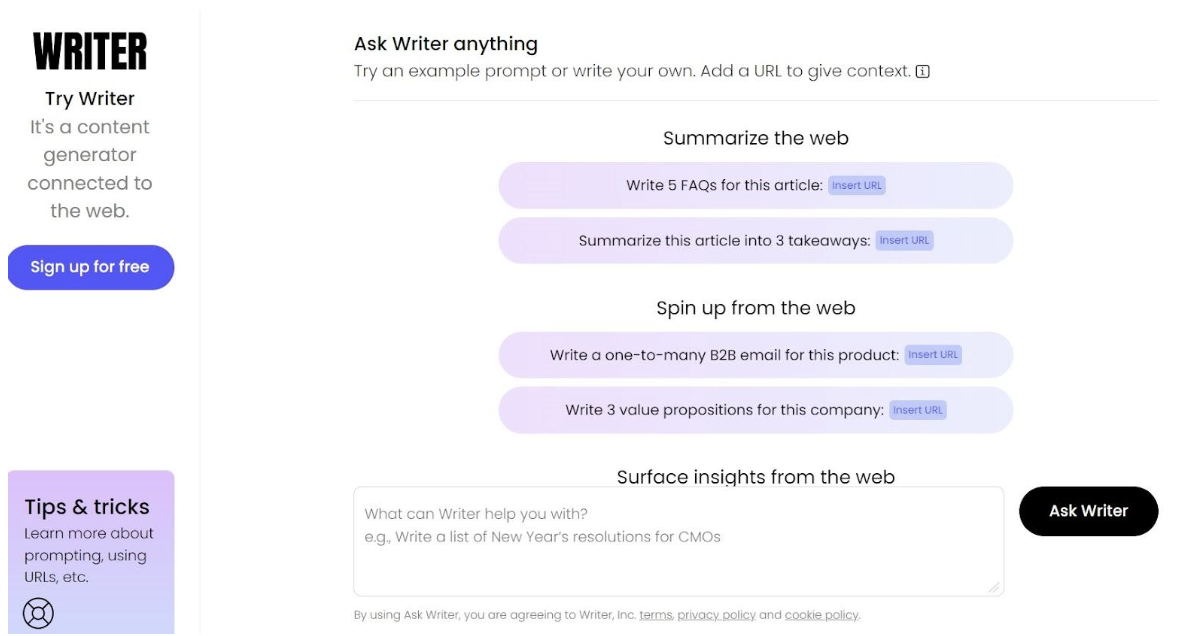 You can prompt the tool to produce more articles and blog pieces about your latest campaigns to bury the negative PR. Of course, you shouldn't just focus on burying the bad publicity. Make sure you've also resolved those PR issues.
In Closing
Influencer marketing isn't always about placing dynamic ads in an influencer's content. Sometimes, it's about getting them to back you up and deliver your side of the story. That means influencers should sincerely and wholeheartedly support the message you wish to deliver to the public.
Choose the right influencers. They should target your niche, and their reach should be proportional to the size of your crisis. Your influencer marketing efforts will increase brand visibility, drive brand engagement, and allow good news to dominate the search results.
In time, your audience will be convinced of your commitment to good service and ethical practices.
So, when your company faces a public backlash, it can tremendously help to partner with an influencer. This approach can mend the tainted relationships you have with your customers.
---
By Chris Norton, Founder of B2B PR agency Prohibition, former University lecturer, author of "Share This Too" and his social media training blog which is listed in the UK's top 10 PR and social media marketing blogs.