When you're putting the energy into creating amazingly creative and impressive YouTube videos, you want to make sure everything else surrounding your video is working just as hard for you. This includes your video descriptions, what tags you use, the thumbnail you choose, and of course your video title. But to some, creating an impactful video title seems like a daunting task.
That's where your friends at VideoScribe come in (we got you)! We've been busy working on an interactive YouTube Video Title Generator Tool (or YVTGT for short) that does all the thinking and heavy lifting for you. With our YVTGT, you simply select your video idea and it'll spit out loads of different titles for you to choose from. It's literally that easy!
Looking for a video to go with your flashy new YouTube video title? Get started with VideoScribe today, with our 7 day free trial! That's right, no credit card or payment details are needed. Access our library of over 8,000+ pre-animated images, add royalty-free music tracks, or jump-start your creations with our growing library of video templates. Shameless plug almost over - just watch our cheeky explainer video below to learn more about how we can help you!
Why are video titles so important?
Now you might be thinking, what's so important about choosing a "good" YouTube title? Let's answer that for you.
A good YouTube title can mean the difference between your video appearing on Page 1 of search results (or not 👎). Creating engaging video content just isn't enough - you need to make sure you focus on how people can search for, and discover your video. If your title isn't relevant, no one will click to watch your content.
One key thing to remember is your video title is the first thing someone sees. It's a brief summary of what your entire video is all about and needs to hook people in quickly (ideally in 120 characters actually).
What's the difference between good and bad YouTube titles?
In short, a good title instantly captures the attention of - and is relevant to - your viewers and audience. A bad title has us treating your video like it's a boring Instagram reel - we'll just keep scrolling by!
Say for example we're searching YouTube for a video on the Origins of Origami (the Japanese art of paper folding). If we search 'origami' on YouTube, we're presented with thousands of videos and tutorials on how to create origami paper cranes, dinosaurs, and butterflies - thousands of possibilities but none that are meeting our criteria.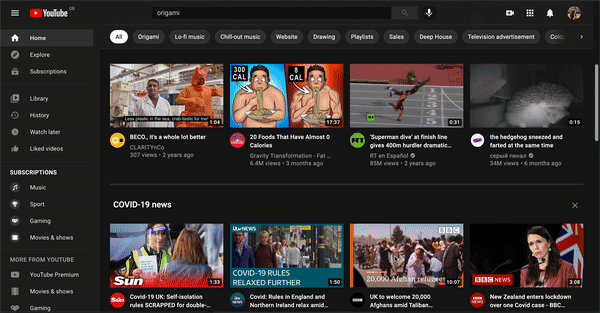 If we refine our search to 'origami origins', my search is more refined but straight away we can eliminate videos that don't meet our criteria. It's the descriptive titles that make a difference for us - the viewers - and ultimately your YouTube traffic.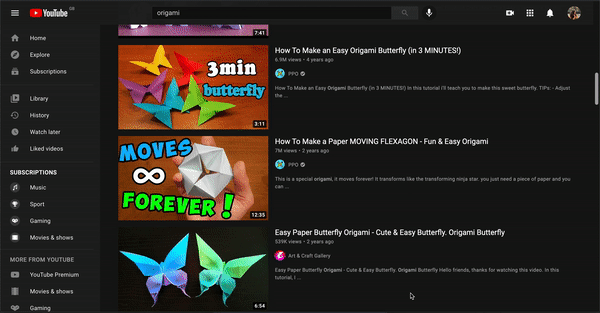 What are the best practices for creating YouTube video titles?
It's three things: keywords, length, and relevancy. Make sure you include keywords in your title. A keyword is a word or phrase, that describes whoever you are. A keyword for McDonald's would be "fast food burgers and fries". A keyword for açai bowls would be "Brazilian smoothie bowl" - hopefully, you get the picture!
We touched on the length of a title further up with the 120 being the ideal character count. This character count means you have enough context in your title to describe exactly what's going down in your video. It's just what Goldilocks would love, not too much, not too little… just right!
And finally, relevancy. Your video title should describe exactly what you're covering in your video. It's not always an easy job, but luckily for you, our YVTGT has you covered there.
Now let's put this into perspective for you, using our own brand. As you probably know, VideoScribe is video animation software that allows our users to create animated videos quickly and easily. Let's say we've just created a tutorial video on how you can quickly create a video for Instagram. We're presented with a range of keywords including "animation tool", "video tool", "video animations", "Instagram videos", "videos for Instagram", and of course "VideoScribe". And knowing we should stick to a title of no more than 120 characters, for this video title we would go with something like:
How to create Instagram-ready videos in 5 minutes with

VideoScribe

[Tutorial] Using

VideoScribe

to create shareworthy videos for Instagram
5 Steps to creating animated Instagram videos with

VideoScribe
So there you have it! Take these fundamentals and have a go at generating your very own video title using our YVTGT.