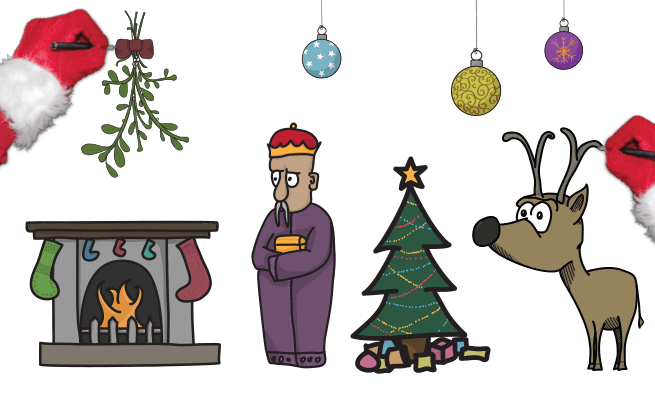 Cheesy puns aside, Sparkol is giving away loads of prizes this holiday. All users now have access to brand-new Christmas hands and a Christmas image pack, just in time for making those seasonal scribes.
In our latest offering, you'll find snowflakes, penguins, stars, snowmen – everything you need to bring a winter scribe to life.
There's also a full set of nativity characters and a Santa and reindeer set so you can tell your Christmas stories every year.
Where to find your presents
The new images are already in your image library and Santa's hands are already in VideoScribe.
Let us know what you think of the Christmas images on Facebook or Twitter.