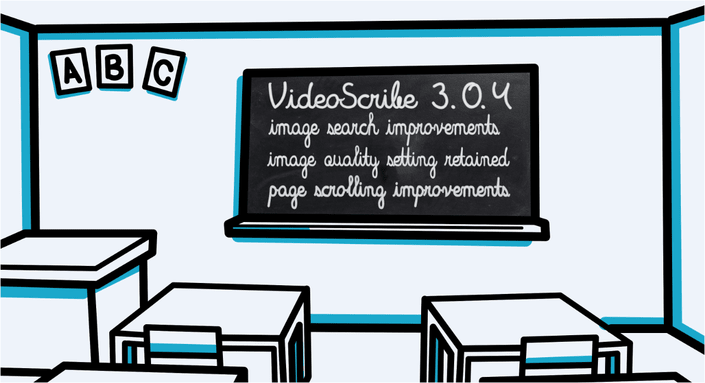 VideoScribe 2.3 was released on Wednesday 16 September. It gives you more timeline accuracy, new rendering options and a whole new way to share your video with the world. Login to your Sparkol account now to upgrade.
What's new in VideoScribe 2.3?
1) Hello sho.co
Sho.co is our new sharing website for videos made with Sparkol apps. It publishes your finished videos much faster than rendering them in-app, and gives you a unique URL and an embed link you can use instantly. You'll also be able to download your video as an MP4.
2) New rendering option
Did you know only 1% of all VideoScribe videos use the FLV format? In our quest to make VideoScribe more useful than ever, this latest version replaces FLV rendering with the option to save your scribe as an AVI file (audio video interleaved).
3) Time for a better timeline
Version 2.3 welcomes more accurate element timings in your timeline to give you greater control and a smoother experience.
One last thing...
We'd love to know what you make of VideoScribe 2.3. You can find us on Facebook or Twitter.
Need help? Just raise a ticket and our support team will be in touch soon.