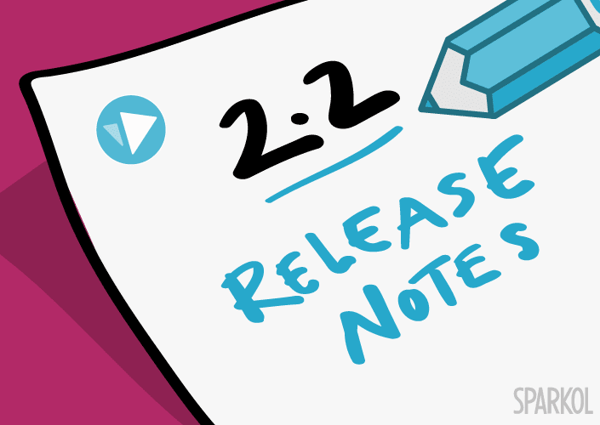 VideoScribe version 2.2 was released on Wednesday 29 April 2015. You can now choose from thousands more high-quality images and edit scribe elements with greater ease. Read about the great new features.
Log in to your Sparkol account to download VideoScribe version 2.2.
What's new in VideoScribe 2.2?
Thousands more professional-quality images
The new Community Exchange initiative adds thousands more images from professional artists to the VideoScribe library. And more are being added every day.
Many will be free to download (shown with a blue ribbon) and others are for sale (red ribbon). Simply enter a search term to see all of the available images for that term.
The existing library of free images is still available and you'll see these first in your search results.
Other new features
There's a host of other improvements in VideoScribe version 2.2, including:
Preview elements set to morph as well as draw or move in
Click, hold and drag an element for easy repositioning
Edit image properties in sequence using 'next' and 'previous' icons
Cancel a loading scribe using the escape key
Skip short elements with greater ease when you preview a scribe
For full details, see the release notes for the 2.2 beta - everything included in the beta trial is now available in the full version of VideoScribe 2.2