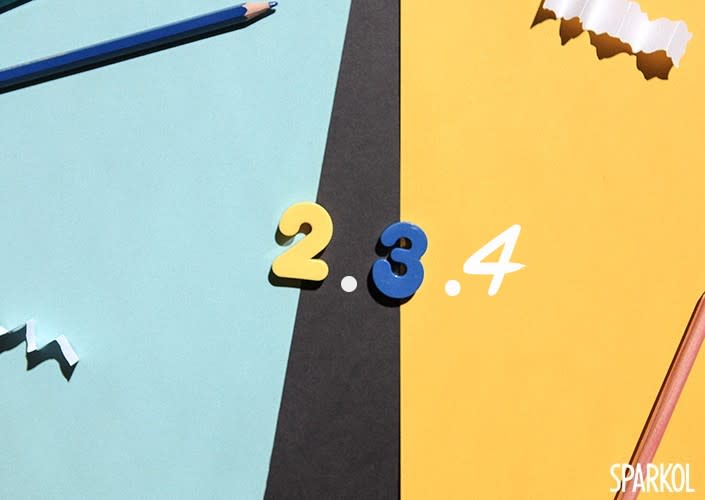 VideoScribe 2.1 was released on 21 January 2015 following a 2-month beta period, during which we asked for your feedback on the new version. The full release includes a number of brand new features and a host of improvements to existing VideoScribe functionality. Read on to find out more.
To start using the new version, log in to your Sparkol account and click on the link to download VideoScribe 2.1. Here's how we've improved the software.
Brand new features
1) Animated GIFs - use in your scribes
Choose from the 200 new GIFs available in the image library or import your own. You can also adjust the length of each GIF's loop and have several running at once.
2) Charts and graphs - create from your data
Click the charts and graphs icon, enter your data, choose a pie, bar or line chart, select your colour scheme and VideoScribe formats it into a unique graph for you.
3) Rulers and guidelines - be more precise
Drag the ruler down or across to create guidelines for a more precise placement of your text and image elements.
4) New controls - save valuable time
Double-click on an element to bring up its properties - no need to select it from the timeline and click on the 'change properties' icon.
5) People images - hundreds more added
Use one of the 47 new people characters, each available in 10 poses. That's over 400 new people images.
6) Hands - use 13 new styles
Choose from 13 new hand styles with a mix of old and young, male and female and a variety of skin tones.
Improved functionality
1) Colour palette - wider range added
A more diverse range of colours has been made available for your text and image silhouettes.
2) File finder - remembers where you last saved
Version 2.1 remembers the last place you exported a scribe to, so you won't have to specify the location all over again.
3) Stability and recovery - log back in immediately
You can now log back in immediately if a crash occurs, instead of having to wait 5 minutes before getting back to your scribe.
4) 'Move-in' - images move on axis
The move-in function now forces images to move along their axis, instead of moving from the centre-edge of the canvas.
5) Fonts - optimised for faster upload
The font import process is now quicker and more memory efficient.
Sound effects are temporarily switched off
Your feedback about the sound effects feature told us that it wasn't working as well as it should. So we've removed this feature from 2.1 while we fix it.
Well make sound effects available again as soon as the feature is ready - expected in time for version 2.2.
Any sound effects that you saved while using the 2.1 beta will not be available in the full version of 2.1.
Font list updated
The Outline, Script, Marker and Block fonts were available in previous versions of VideoScribe. But they're no longer compatible with the software so we've removed them from version 2.1.