September marks the beginning of Fall, if you're in the Northern Hemisphere, or Spring, if you're in the Southern Hemisphere. And alongside the changing seasons, you get an influx of fun and unique days to celebrate with your audience on your social platforms.
We've done the hard work for you and rounded up the best holidays and celebrations during the month of September so you can pick and choose which dates to add to your social media content calendar.
Before you get stuck into the calendar, be sure to sign up for your 7-day free trial so you can create your social media video creations with ease! 👇
September 2022 social media content calendar
All of September - Back to School
September signals the end of Summer break and the return to school for students and teachers.

1st September - National Tofu Day
For all the veggies out there, be sure to grill up some Tofu on September 1st! This is a day dedicated to celebrating a love of Tofu with your audience.
2nd September - World Coconut Day
World Coconut Day is a great day to celebrate the versatility of coconuts. Grab yourself a coconut and experiment with some new recipes.

5th September - International Charity Day
The International Day of Charity is an international day observed on September 5th each year. This date commemorates the anniversary of the passing away of Mother Teresa of Calcutta.
5th September - Labor Day
Labor Day is a federal holiday across the United States which is a celebration of the social and economic achievements of American workers. It is celebrated with parades and parties across the country.


7th September - Brazil Independence Day
Brazil Independence Day, which is commonly called Sete de Setembro, fall on September 7th every year. The holiday celebrates Brazil's Independence from the United Kingdom of Portugal, Brazil and the Algarves in 1822.
8th September - International Literacy Day
International Literacy Day is celebrated annually on September 8th to mark the importance of literacy to all countries and cultures.
11th September - National Grandparents Day
On the 1st Sunday after Labor Day, we celebrate Grandparents Day. A day to spend time with your Grandparents.

16th September - World Ozone Day
World Ozone Day is celebrated on September 16th each year to raise awareness about the depletion of the Ozone layer.
21st September - International Day of Peace
The International Day of Peace is observed around the world on September 21st and promotes the idea of peace amongst all people.
23rd September - International Day of Sign Languages
The International Day of Sign Languages is celebrated to raise awareness of the importance of sign language.
27th September - World Tourism Day
World Tourism Day is commemorated on September 27th each year to spread awareness about the importance of tourism and its impact on our society.

When posting social media holiday posts on your accounts, you must get the timing right. Since holiday-themed posts are time-sensitive, you don't want to forget to share them at a specific date. So, to make sure you stay on schedule, use SocialBee — a social media management tool that allows you to plan your posts months ahead without having to worry about posting the content yourself.
With SocialBee, you can create, schedule, and share all your social media content from the same platform. It has an integrated social media calendar that allows you to oversee your entire posting strategy in a visual manner.
You can create a content category dedicated to your holiday posts, customize your content for every social media platform, and organize your holiday hashtags in collections you can add to your posts later on. And that's only a fraction of what SocialBee has to offer! Start your 14-day free trial today to discover all the SocialBee features yourself!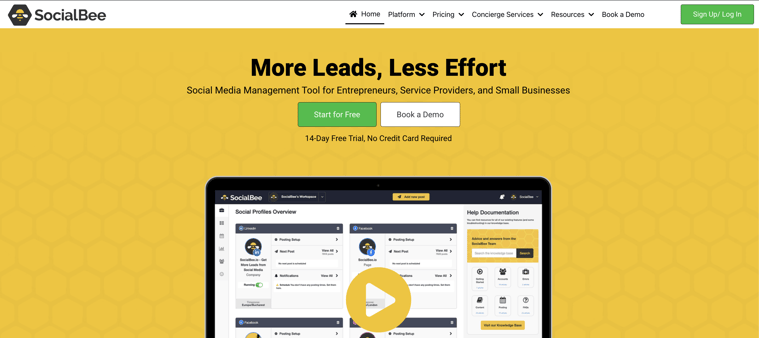 Now that brings us to the end of our September 2022 social media content calendar. Let us know in the comments which celebrations you'll be adding to your social media calendar 👇