As we say goodbye to the warm months of Summer and welcome the cooler Autumn season, it's time to realign our social media strategies for a brand-new month.
Whether you're a seasoned social media marketer, a small business owner, or an individual looking to curate an engaging online presence, our social media content calendar is here to help you plan your upcoming social media content with ease!
Before we dive into the content calendar, don't forget to sign up for your free 7-day trial so you can create animated videos to engage your audience across your social media channels 👇
The Ultimate September 2023 Social Media Content Calendar
Entire month - Back to School
September is the start of the back to school season for teachers and students alike. This is a great opportunity to promote special discounts and offers, and for teachers to prepare for their upcoming lessons.


Check out our 'back to school sale template' which is the perfect video to share across your social media channels to increase sales for your business 👇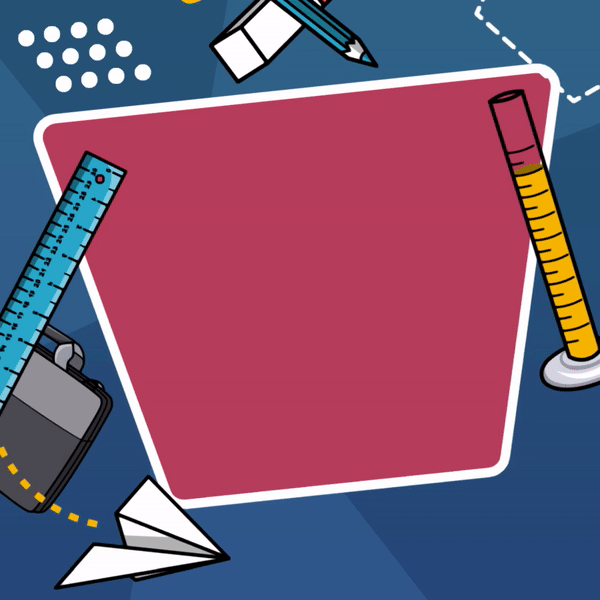 1st September - Tofu Day
Calling all vegetarians, this is the day for you! It's time to celebrate this versatile protein source by cooking up your favorite Tofu dishes and sharing recipes across your social media channels.
2nd September - World Beard Day
Whether scruffy or carefully groomed, World Beard Day is a chance to celebrate facial hair in all its glory!
💡 Why not create a fun animated video asking your audience to share snaps of their beards? You could even offer a small prize for the person with the longest beard!
5th September - International Day of Charity
On September 5th, we honor the work of Mother Teresa by experiencing the joy of charitable giving and encouraging others to give back to those in need.
💡 Celebrate this important day with your audience by encouraging them to give back to a local charity.
8th September - International Literacy Day
September 8th is an annual awareness day that marks the importance of literacy to all countries and cultures.
If you're an educator, why not use some of the following video ideas to help celebrate this global day with your students 👇
A summary of a recent book they have read
Create a video in a foreign language
Recreate their favorite scene from a book as an animated video
9th September - Invictus Games
The Invictus Games is an international multi-sport event for wounded, injured and sick servicemen and women.
15th September - Online Learning Day
Online Learning Day has been observed on September 15th every year since the global COVID-19 pandemic led to school closures.
Check out our 'Water Cycle Explainer' video template. This is a great example of how easy it is to teach your students a new topic or subject using animation 👇
16th September - Oktoberfest Begins
Oktoberfest is the world's largest Volksfest, featuring a beer festival and a carnival. It is held annually in Munich. To celebrate this fun festival, why not run a special discount across your social media channels?

18th September - International Equal Pay Day
International Equal Pay Day, celebrated on September 18th, represents the longstanding effort towards the achievement of equal pay for work. To raise awareness of issues relating to equal pay, you could create an animated video to share important facts with your audience.
21st September - International Day of Peace
The International Day of Peace aims to reduce violence and encourage peace around the world.
22nd September - Car Free Day
Car Free Day is a great opportunity to encourage your employees, students and colleagues to travel to work or school on foot, by bicycle or by using the bus.
💡 Why not create an animated video to encourage your social media followers to help the environment by leaving their car at home for the day?
26th September - European Day of Languages
September 26th is a day to raise awareness and celebrate language learning. You could set your students a fun task where you ask them to create a video in a foreign language.
27th September - World Tourism Day
September 27th is also known as World Tourism Day and it's a day to celebrate the importance of tourism.

29th September - World Heart Day
World Heart Day falls on September 29th and is dedicated to raising awareness of heart-related diseases and their prevention.
And that brings us to the end of our September 2023 social media content calendar! We hope you're now brimming with ideas to engage your audience on your social media channels. Let us know in the comments which celebrations you'll be sharing with your audience 👇