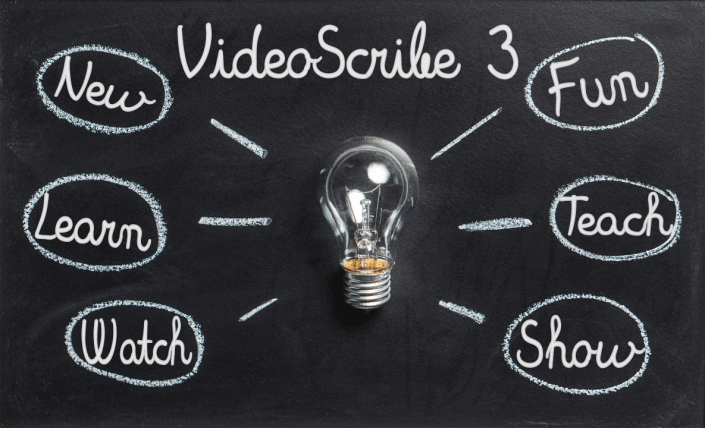 The fastest, easiest way to create engaging explainer videos on any subject.
Introducing VideoScribe Version 3 by Sparkol. Already used by over two million people across the world to create engaging explainer videos, Version 3 of the highly intuitive software comes packed full of new features, including:
• An improved user experience and slick UI - animate easier than ever before
• Enhanced search - find exactly the image you need in record time
• Intelligent image recommendations - focus your creativity on your video instead
• Smoother performance - maximum productivity when using the software
Want to give VideoScribe 3 a spin?
New customers can register here for a Free 7 day trial of VideoScribe 3.
Existing customers can upgrade for free and continue with existing projects.
VideoScribe customers include the world's largest brands (HP, BBC, Sky and the University of British Columbia), businesses across every sector, leading education providers, award-winning teachers, charities, campaigners, and countless individuals who enjoy bringing their passions to life with compelling, immersive videos.
Using a powerful combination of spoken word, animated hand-drawn images, music, and sound effects, VideoScribe boosts knowledge retention, inspires a more productive workforce, increases sales, helps organizations stand out, simplifies customer services processes and empowers corporate HR communications and L&D programs.
Research conducted by psychology professor Dr Richard Wiseman found that information presented through explainer videos increased information retention by an average of 15% compared to talking head videos. This is one of many reasons why such a broad spectrum of companies, educators, and social media personalities and influencers use VideoScribe.
VideoScribe has also been recently named a finalist in 2017's CUBIC Awards for Learning Technology of the Year.