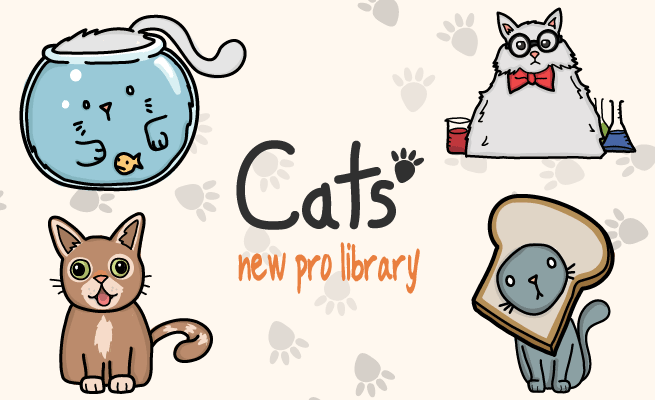 VideoScribe pro users can now get their paws on a brand new image pack full of frolicking lolcats.
The internet is made of cats. They are the foundation of the world wide web, and we must learn their ways.
Following the success of our unicorns and double rainbows pack, you'll now find timeless classics like Ceiling Cat, Grumpy Cat and Business Cat in your image library.
If you are not a cat owner, you might find yourself asking questions such as 'Why is that cat in a sink? Why is it wearing bread?' If you are cat owner, you will understand.
Either way, use them wisely.
We can't wait to see your cat scribes on Facebook or YouTube.
Want access to teh kittehs?
Upgrade to a Pro account for full access to updates, special content and more.