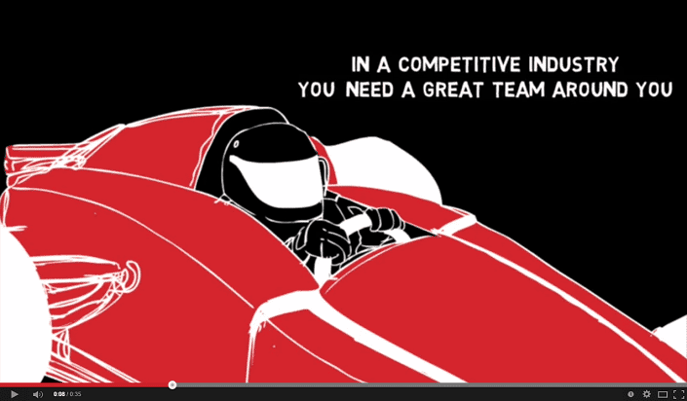 DeepRed55 are a full service digital agency in the UK. Their creative team helps clients with branding, marketing and customer engagement. They've been using VideoScribe to do this since October 2014 - but it was a scribe they made about their own work that caught our eye. Check it out.
We love this Formula 1 themed scribe that DeepRed55 made to showcase their services. The black background is a reminder of how effective the unexpected can be.
How DeepRed55 uses VideoScribe
Karl Bantleman is DeepRed55's Internet Marketing Director. Karl told us how VideoScribe helps them meet their clients' marketing needs as well as their own.
We use them [scribes] to describe the service of our client - in particular those clients that are in industries deemed to be 'less interesting' than others. It helps the client maintain their customers' concentration, which allows them to get their message across.
DeepRed55 also made a scribe about their client 3BM - a mutual organisation that provides support services to schools.
Not many digital agencies have an internal creative team and we wanted to combine our digital abilities with our ability to think creatively and VideoScribe was perfect for that… We use VideoScribes when we pitch for business and the response has always been brilliant.
A big thanks to Karl and hats off to the DeepRed55 team - impressive scribing.
How to create a blackboard effect in VideoScribe
You can create a blackboard effect in VideoScribe by changing the colour and texture of your canvas, the colour of your text and your hand.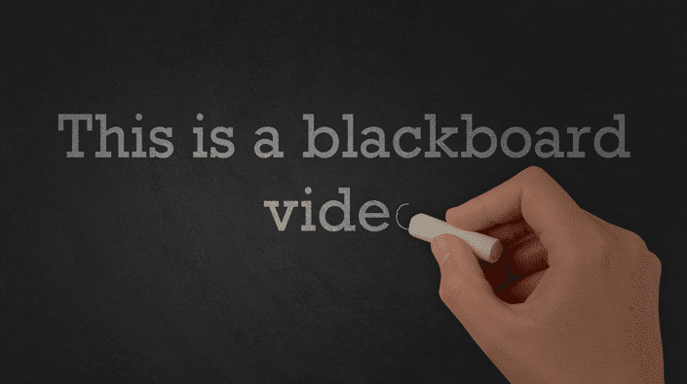 The settings used to create the above effect are:
Background colour is 474747
Background texture option is middle row, third column
Background is set to soft vignette
Text colour is set to e3e3e3
All VideoScribe hands have a chalk option
Find us on Facebook or Twitter to share your own VideoScribe work.