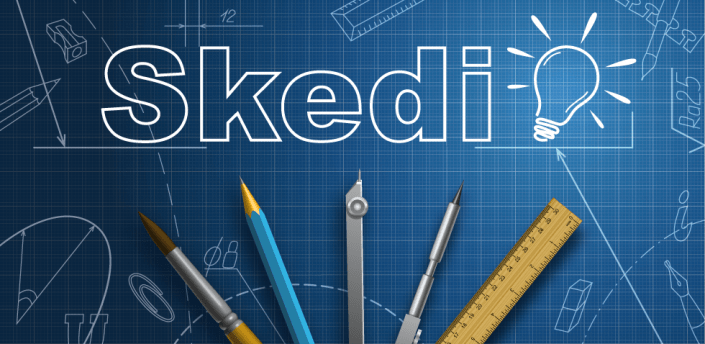 Vector graphics look great in VideoScribe. There are plenty of fantastic desktop tools out there to help you create your own but sometimes you need to create on the move.
There are many applications available for Android via Google Play. In fact, as I write this, there are over 2.8 million of them. It is by far the largest app store. So you can imagine finding the right app at the right price can be a challenge!
When I was looking for a simple and affordable application to create SVGs on my phone, there were many app frogs to kiss before finding the vector prince I was looking for.
Skedio is an award-winning app that had me hooked from the moment I started using it. I think it is a great app to have in your arsenal, especially if you're on a budget. What I love about this application is its simplicity; you have a number of artboard options from blueprint to whiteboard. Once you select it, you are on your way. It has a no-nonsense layout and you can find the tools with ease.
It has all the features you would need to create vectors such as text and font selection, color pallet, shape and pencil tools. It even has a ruddy lasso! You can import images from your device and edit to your heart's content.
Exporting does involve an in-app purchase but we are talking about a couple of dollars to do this and trust me, it is worth it. It seems you can export it to any other app you have on your phone - Google, Email, Facebook and WhatsApp to name but a few. The SVGs work really well in VideoScribe and it is a great companion app for being creative on the move.
It might seem a bit sad that I get excited when talking about an app like this, but when you get something that focuses on the basics and does it so well, I can't help but smile!