There's a minefield of software out there for the small business owner. Some claim to transform your social media marketing, others to revolutionize your customer communications. With such a plethora of choices, combined with the various packages and add-ons each company offers, it's easy to feel rather overwhelmed. In fact, just Googling 'social media management software' presents 12 different options to wade through on the first page alone.
When you're scaling up and facing limited resources, even taking out a couple of monthly software subscriptions dents your budget over the course of a year. And if that budget's going to be dented, you want to make sure it's worth it.
As such, we've been picking our brains over here at Sparkol, thinking about softwares we ourselves use, and softwares we've found useful when working at smaller companies. Whether it's an accountancy tool, or quick video production software, between us all, we've tried and tested numerous software in the past. Take advantage of our successes (and software fails!), to see what we reckon are the most cost-effective tools.. 👇
$15 per month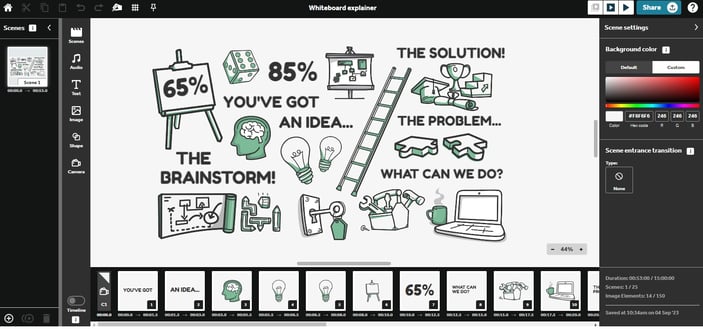 We're adding our very own VideoScribe to this list. Video creation software is the perfect bit of kit to add to your toolbox. In small-medium sizes businesses, you'll commonly find that time and resources are limited. And when we say resources we're not just talking about finances - we also mean skills and know-how.
One of the most popular aspects of VideoScribe is that you don't need any technical knowledge of animation. If you're scaling up, it's highly unlikely you'll have a team member with experience of video creation or animation. VideoScribe allows anyone to create sleek and professional animated videos, whether you're uncomfortable using technology, or a tech whizz.
And what's more, they're incredibly quick to make. In fact, you can see in the video below just how speedy it is to whip up your own VideoScribe. And that's important. Small businesses are busy places. When you look up and the day has sped past you, nobody wants to use a clunky piece of software that's causing more frustration than it's worth.
It's not just the time-savings that users love about whiteboard animation software either. With VideoScribe allowing for multi-purpose video production, you're getting a lot of versatility in one product. Whether you're explaining a new product to a customer, creating onboarding videos, or sharing a quarterly update in animated form, VideoScribe lets you do the lot.
$3.25 per month (usually $13)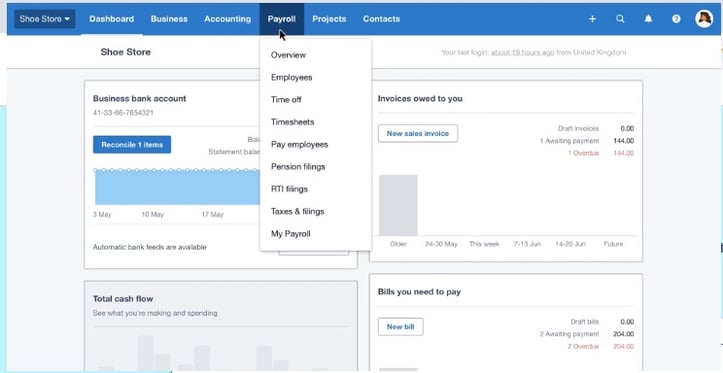 On the subject of versatility, Xero is a great tool for all your accounting needs. Not only does it allow you to process payroll, invoice customers and create quotes (among other benefits), but it has a really clear and simple UI. It's incredibly easy to use.
A lot of our recommendations have been focused on the time-savings you need to make as a small business owner. Xero follows this theme, by automating tasks such as sending invoice reminders or reconciling accounts. It's also budget friendly - there's currently an offer with big discounts on each package, the cheapest starting at $3.25 a month.
$29 per month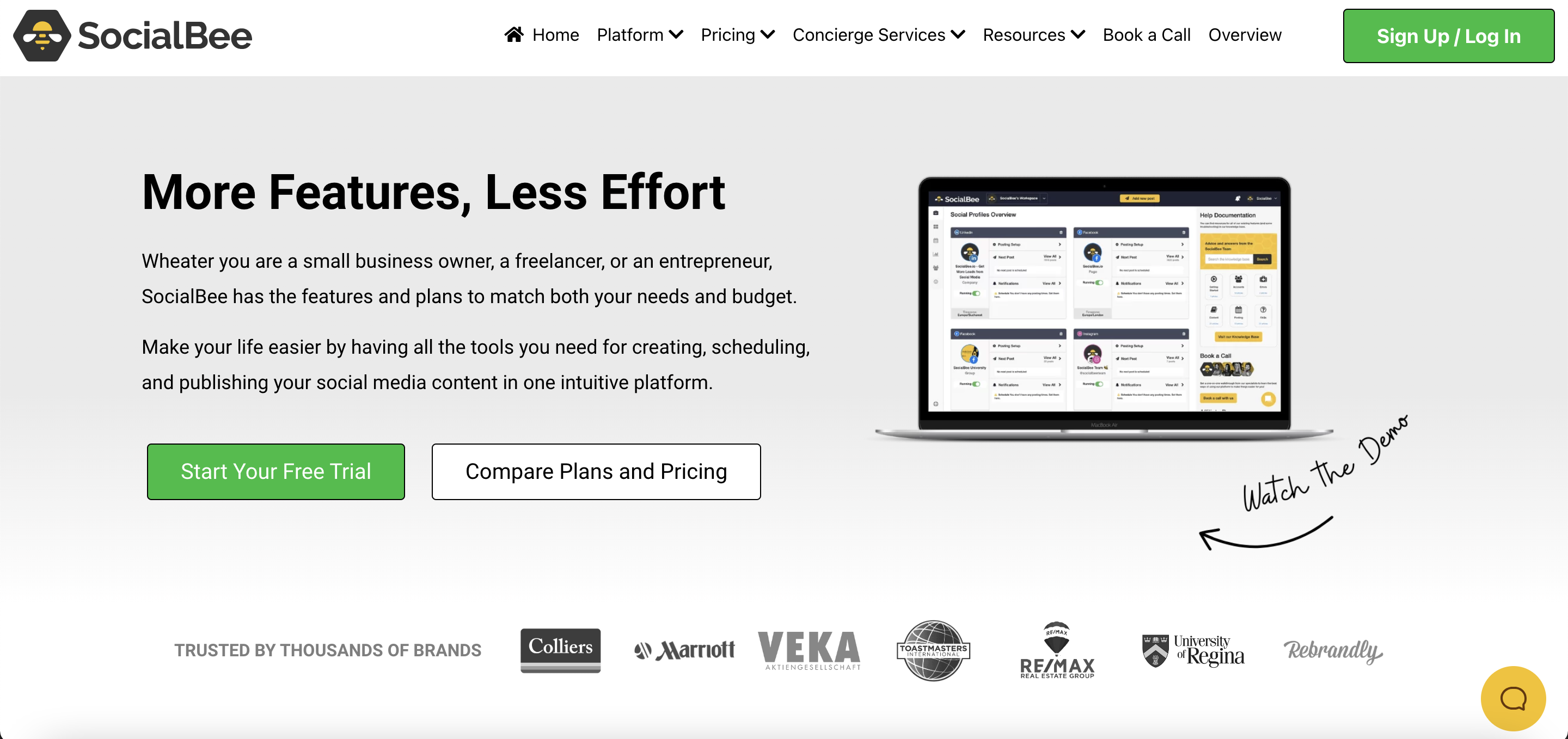 SocialBee is a powerful social media management platform designed to simplify the process of content scheduling, posting, and engagement across various social media networks. With its user-friendly interface and a suite of features tailored to the needs of small businesses, SocialBee helps streamline social media marketing efforts and allows businesses to grow their online presence effectively.
You'll be able to segment your audience and post content that caters specifically to different demographics or customer groups, increasing the relevance and impact of your social media efforts.
They offer various pricing plans, making it accessible to small businesses with varying budgets. Its scalable options ensure that you can choose the plan that aligns best with your needs and resources.


$20 per month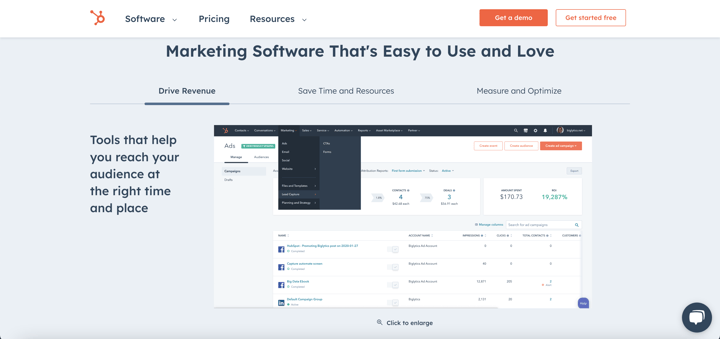 Along with a social media management software, you'll also be wanting an email and CRM platform. Considering email marketing plays such an important role when it comes to brand visibility and engaging with customers, it's important to get this right.
HubSpot offers various 'hubs' under their umbrella, with HubSpot Marketing Hub commonly used by email marketers. With one central location for email marketing, users can publish emails easily, optimize send times and monitor engagement in one place.
By signing up to Hubspot's 'starter' plan which costs just $20 per month, you'll get access to multiple features including their email marketing platform and the ability to create landing pages. With the starter plan, you'll have a limit of 1000 marketing contacts a month.
From $15 per month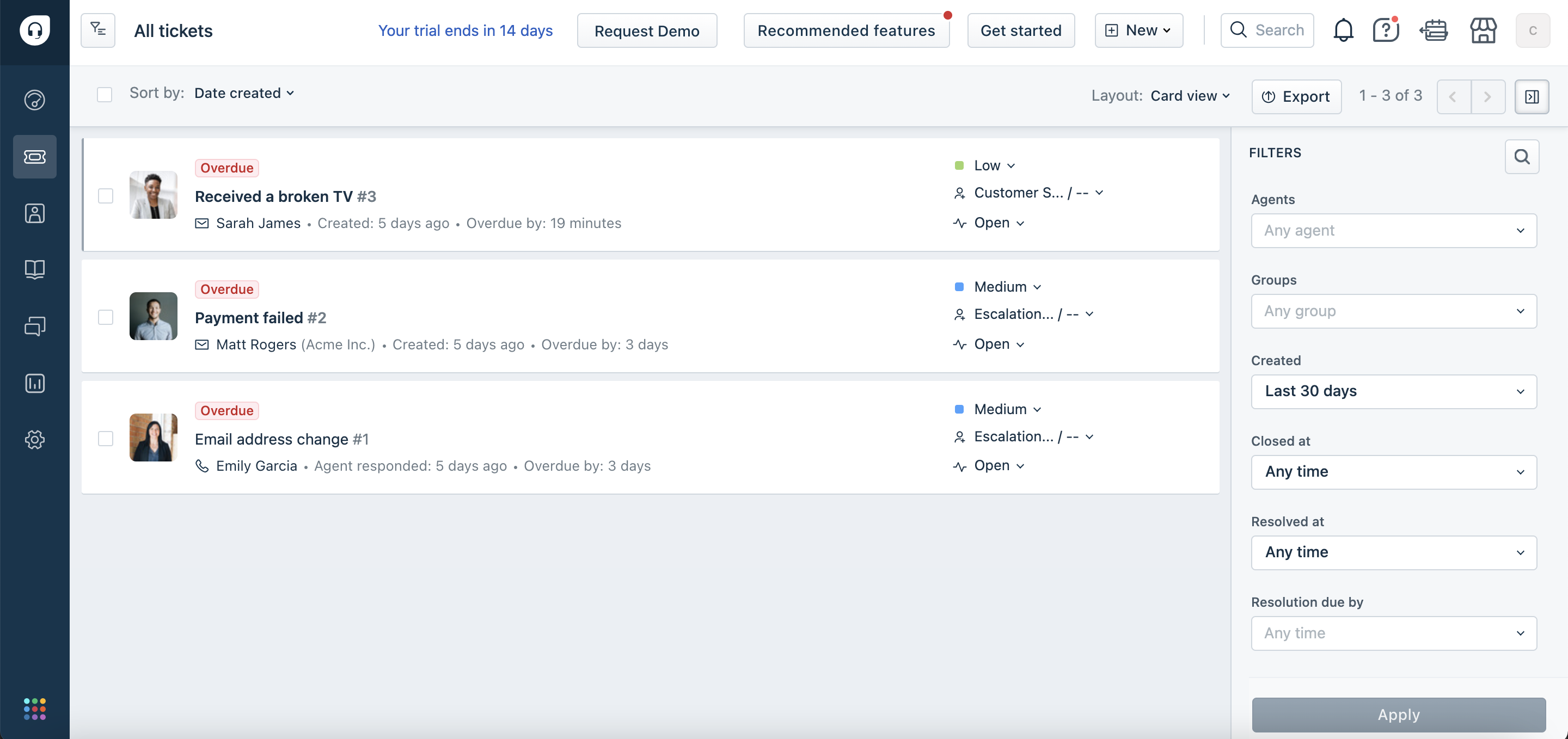 A customer service tool is imperative to manage the volume of calls and emails you receive from customers. We could do a whole series of blog posts on the benefits and uses of various customer comms tools. However, for brevity's sake, a customer service software allows all your customer comms to come into one central location. This is a big time saver, particularly as you can create your own pre-written templates to speed up your responses.
Most useful, however, are the analytics. All comms can be categorized and tracked so you're able to identify common pain points for your customers, and implement improvements. Various metrics related to responsivity are also available, from response times to average call length, with many businesses choosing to use a couple of these as KPIs.
Now, Zendesk tends to be the most commonly used customer service software, but it's expensive. Freshdesk offers the same functionality at a reduced price tag, albeit with a slightly less friendly UX. However - in our opinion - the significant saving makes it worth it.
Under the umbrella of 'Freshworks', a company offering various sales, marketing and comms softwares, 'Freshdesk' is their customer comms software, and at $15 a month per agent for their 'growth' package, it's budget friendly.
When it comes to investing in tools for your business, it can be easy to feel overwhelmed by the level of choice available. Although most tools offer a free trial, there's still a time commitment involved in getting them setup. Choosing a software that's versatile, quick and at the right price point can be a gamechanger.